Garden of Learning
Garden of Learning:
Building on its roots, Hendersonville's Bullington Gardens blossoms anew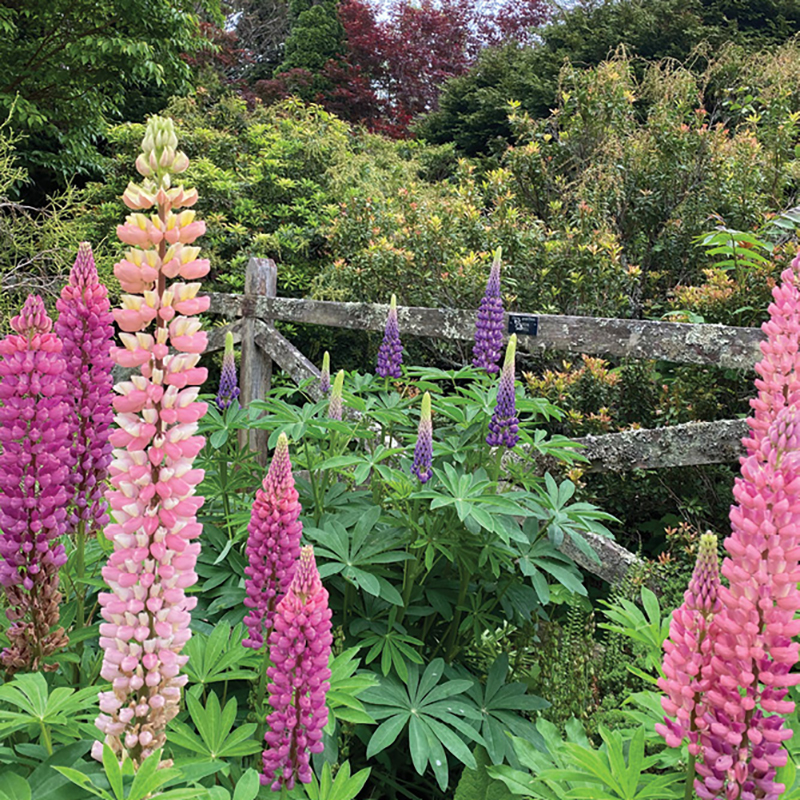 The nonprofit Bullington Gardens is 12 acres of whimsy just 10 minutes from downtown Hendersonville. Full of flora from WNC and beyond, it provides a bounty of opportunities for horticulture-based education and therapy. The staff and volunteers have cultivated a dozen specialized gardens at Bullington, providing more than 30 years' worth of unforgettable field trips for Henderson County students and regular workshops for local gardeners. And now, the nonprofit has planted the seeds for greater growth.
A bit of backstory: after the 1989 death of Bob Bullington, who ran an ornamental nursery at the site, his gardens became property of the Henderson County Education Foundation and were leased to Henderson County Public Schools, which partnered with the NC Cooperative Extension. Together, they helped make Bullington Gardens a popular destination for connecting children and adults to the world around them. Last October, ownership was transferred to the nonprofit, as a ceremonial golden key was placed in the hands of Bullington's staff.
Now, the nonprofit is forging a new master plan to expand the garden's operations and add infrastructure improvements like more parking and public restrooms. "In order to grow, we need to invest," notes Annie Higgins, Bullington Gardens' administrative director—and under the new ownership structure, perhaps even greater educational harvests are to come.
Bullington Gardens
95 Upper Red Oak Trail, Hendersonville
Monday-Saturday, 9 a.m.-4 p.m.; free
(828) 698-6104; bullingtongardens.org