Freeze Frame
Freeze Frame:
Discover the brilliant beauty of the Blue Ridge Mountains under snow and ice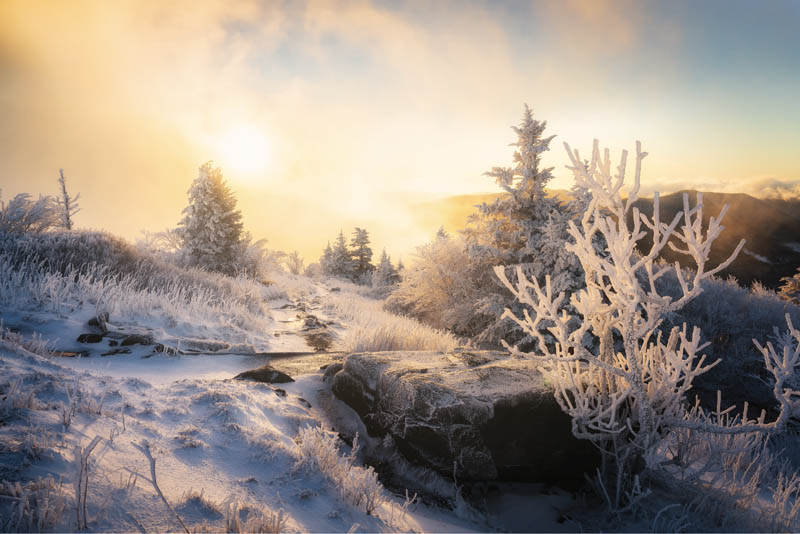 Winter in the Western North Carolina backcountry can be at once extreme and ominous but then captivating, revealing an enchanting wonderland that sparkles under the quiet hush of snow and ice. Take in some of our most beguiling wild places in the cold season through the lens of photographer Tom Moors.
Tom Moors
About: A professional lensman since 2016, Moors shoots for travel campaigns, magazines, and outdoor product companies, and also teaches photo workshops.
Specialty: Based in Greenville, SC, Moors' passion for adventurous landscapes and night photography has taken him afar to places like Norway.
Find him: @tom.moors; tommoors.com