Freeze!
Freeze!:
Stay cool with healthy, easy-to-make frozen pops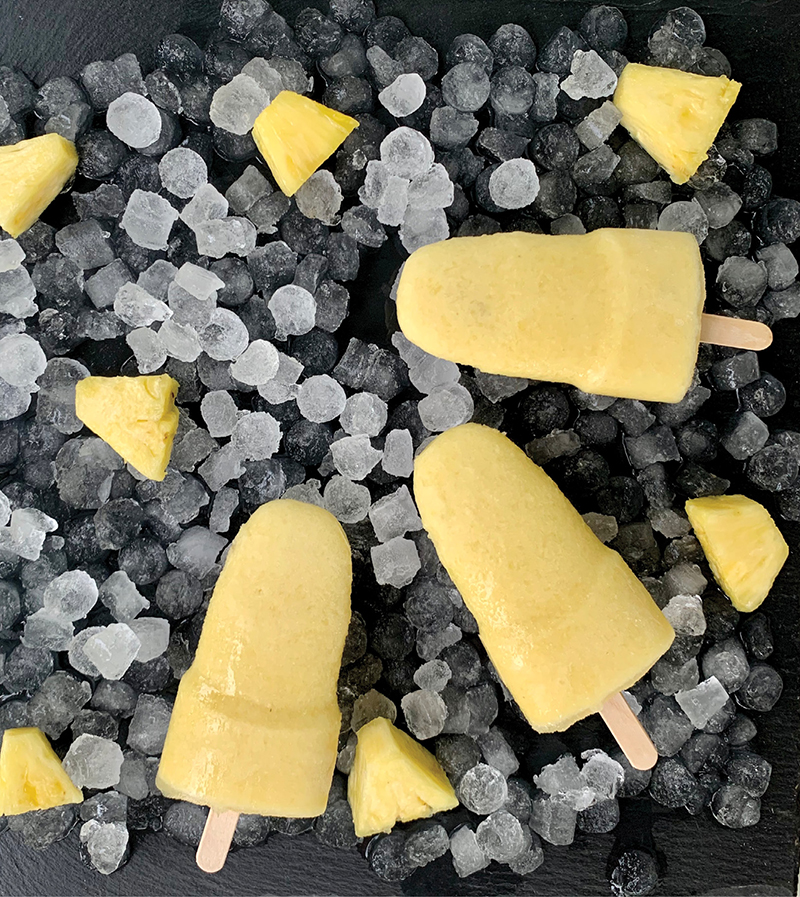 Finding new and creative ways to use up summer's fresh fruits and veggies before they go bad can be a challenge. Michelle Tibbett recommends popsicles, which are so easy to make even kids can chip in on the fun.
Tibbett is the production coordinator at F.A.R.M. Café, a pay-what-you-can community kitchen in Boone that also operates a food recovery program, F.A.R.M. Full Circle, which redistributes healthy meals to High Country nonprofits and faith-based organizations serving food-insecure individuals.
Among the café's myriad rotating menu items is an ever-evolving variety of nutrient-packed popsicles in innovative flavors like cucumber-apple-lime, watermelon-citrus-mint, and orange creamsicle, with vegan pudding, soymilk, and orange juice. "It's easy," says Tibbett. "You just blend up your ingredients and then pour it in a mold to freeze."
While a blender will suffice for softer fruits and liquids, a juicer can open up the possibilities to veggies like vitamin-rich beets or ginger, too, she suggests. The flavor combinations are only as limited as your imagination. Add honey or maple syrup if you need more sweetness; add fruit juice, coconut milk, or water if you need less thickness.
To get your creative juices flowing, here's a tropical pop recipe to try at home, courtesy of F.A.R.M. Café.
Tropical Popsicles (makes 6-8 popsicles)
2 c. fresh or frozen fruit (banana, mango, pineapple)
1 c. coconut milk
½ c. orange juice
Honey, to taste
Blend ingredients until smooth. Add coconut milk, juice, or water if needed for desired consistency. Pour into molds and freeze for at least one hour.
Hungry for More?
F.A.R.M. Café's menu items, including their frozen pops, are available on a sliding scale through the café in downtown Boone and through the High Country Food Hub, an online grocery that lets you order locally made products from 70-plus area farmers and food producers, with weekly pick-ups in Boone. Visit farmcafe.org and highcountryfoodhub.org.
WEB EXTRA -- F.A.R.M. Café's Watermelon Pops recipe