Found in Translation
Found in Translation:
Asheville Contemporary Dance Theatre cultivates international communication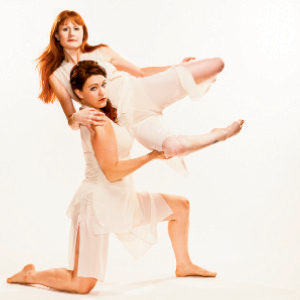 Five members of Asheville Contemporary Dance Theatre are hard at work in the studio at BeBe Theatre perfecting the moves of Fables, an interpretation of the book by Arnold Lobel. But the lessons aren't limited to footwork, or even the morals imparted by the animal characters the dancers portray. The group is also learning to speak Spanish for a September tour in Columbia. For two weeks, these artists will teach at-risk youth as part of a literacy project.International exchanges aren't foreign to ACDT. Through its White Dog ProjectX program, the company has nurtured a bond with La Escuela de Bellas Artes in Mérida, Yucatan, Mexico, and traveled to Cuba to collaboration with local dance companies. "It's an amazing way to learn about your art and grow as artists," explains Artistic Director Susan Collard. In Cuba, that meant delving into an exhilarating mix of Afro-Caribbean and modern European influences.
The company reciprocates these cultural gifts by inviting dancers to study in Asheville, including a group from Mexico that will start residencies here in October. With each trip, the dancers and choreographers build fluency through dance. As Collard says, "You can walk into a dance class anywhere in the world and speak the same language through movement." www.acdt.org