Fontana's Lost Towns
Fontana's Lost Towns:
A new exhibit uncovers local history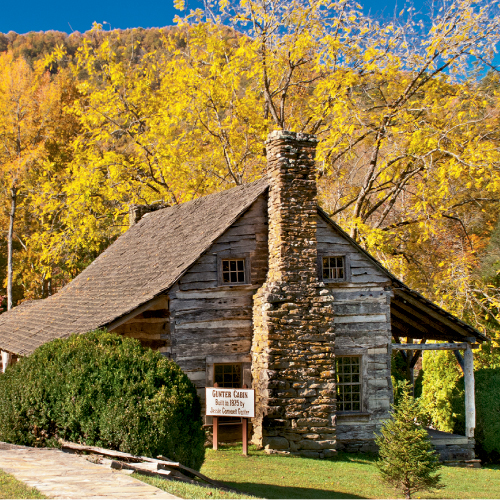 The towns of Proctor, Forney, Almond, and Japan may have been uprooted to make way for Fontana Lake, but they aren't forgotten. In August, the first phase of a history museum about the area opened in a pioneer-era cabin in the heart of Fontana Village. The exhibits, assembled in partnership with Western Carolina University, commemorate the towns and other small settlements that once thrived here, says Sara Locke, group sales manager at Fontana Village Resort and member of Fontana Dam Town Council.
The project was spearheaded by Judy Andrews Carpenter of the Proctor Revival Project, an organization dedicated to honoring the communities of Swain and Graham counties affected by the creation of Fontana Lake and Dam, in the early 1940s, to help power the war effort. The current exhibit chronicles the region's natural history, the Native American legacy, and the pioneer era up to the 1940 formation of Great Smoky Mountains National Park. A second phase of the project, which takes the story into modern times, is set to debut in January 2015 at the Mountain Heritage Center at WCU and move to its permanent location at Fontana Village Resort in May.
"My favorite part of the museum is its location in the Gunter Cabin," says Locke. The restored two-room structure, erected in 1875, once served as the resort's gift shop, and showcases artifacts and a pioneer kitchen. "The cabin has had so many lives that it's fitting it's been preserved in the location it was built; this part of the story will be preserved forever."                          
RESOURCES:
Photograph by Bill Nichols