On the Fly
On the Fly:
A veteran fishing guide and photographer turns his lens on WNC's prized trout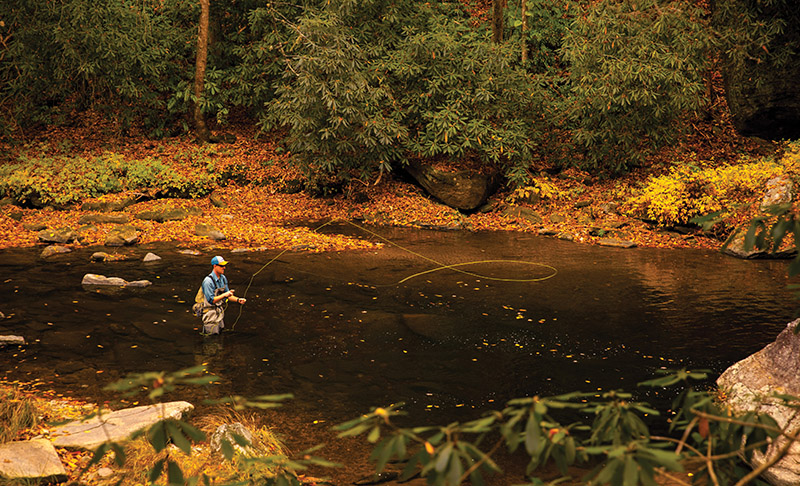 Fly fishing enthusiasts are lured to these cold, fresh waterways, characterized by plentiful cascades, deep pools, and rhododendron-choked banks that provide sanctuary for brown, rainbow, and the coveted native brook trout. Photographer Patrick Williams focuses his lens on the beauty of these fish, the traditional flies anglers use to lure them, and the majesty of the wild places where they roam.
About Patrick Williams:
Based in Asheville, Williams has been an avid fly fisherman for 20 years and a local fishing guide for nearly 10. A high school teacher, he spends his summers guiding and photographing. His passion for the sport has taken him around the world, to places as far-flung as New Zealand, Argentina, Japan, Mexico, and Mongolia.
Find him: ecoclinephoto.com and @ecoclinephotography