First String
First String:
A new festival celebrates handmade wooden instruments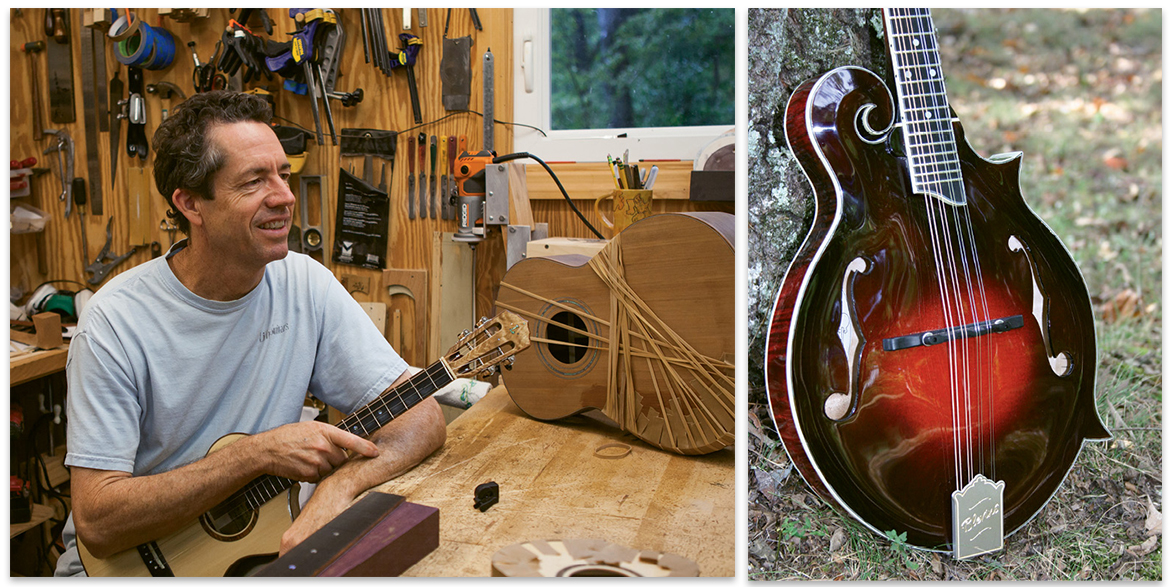 Tryon Luthier and event host Jay Lichty
Makers and musicians will converge on Burnsville in May for the inaugural Mountain Acoustics Luthier Invitational, which showcases the work of luthiers from across the Southeast, as well as the musicians who make their instruments sing. The festival is the brainchild of Chee Ammen, a veteran director and music producer who struck on the idea as a way to give back to the community.
The scope of the festival makes it unique: from banjos to harps, any hand-built wooden string instrument is included. The invitational isn't limited by types of music, either. This openness is emblematic of the luthier community. While some artists may keep their techniques proprietary, luthiers "don't keep secrets," says Tryon luthier and event host Jay Lichty. "We all share and help each other. "
The event kicks off Friday night with a jam session at Homeplace Brewery, and includes events at Burnsville Town Center and Parkway Playhouse. On Saturday, browse the 30-plus booths or attend workshops, such as intro to ukulele. The signature event is a Saturday-night concert by Kaki King, a highly respected acoustic performer and recording artist. It looks to be a stellar event, no strings attached.
Mountain Acoustics Luthier Invitational
May 24-26 | Burnsville
mountainacoustics.com
RESOURCES:
Photograph (mandolin) courtesy of Eddie Blevins