Ferociously Funny
Ferociously Funny:
Asheville's sketch comedy troupe brings plenty of laughs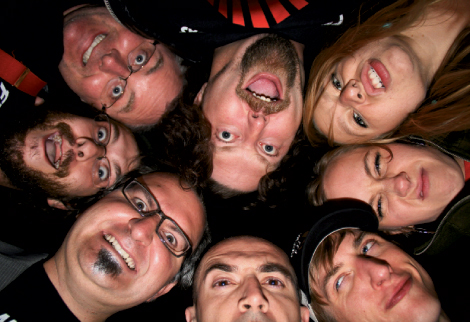 With sketches involving everything from parking lot pirates sailing grocery cart ships to metal rockers singing classic lullabies and nursery rhymes,  The Feral Chihuahuas produce comedy designed to leave an impression.
The group started small, says Executive Producer Tommy Calloway, performing in a two-car garage for less than 30 attendees. The audience soon doubled in numbers, forcing the troupe to seek out larger venues. "When we were starting, this area was pretty much a comedy wasteland, but we've managed to get support," he says.
Armed with an extensive wig collection, the group produces acts dealing with social and political commentary and absurdism. "We try to keep our comedy where it's still funny 10 years from now," Calloway says. "Parody is easier in a lot of ways, but we're committed to having a more lasting effect."
In 2010, Mountain Xpress readers voted the Chihuahuas the Best Comedy Troupe in WNC, and in recent years they've performed at the Chicago Sketch Comedy Festival and The Black Box Comedy Festival in Atlanta. Check their website for performance dates in Asheville and a new full-production
performance slated for September.
www.feralchihuahuas.com