Family Ties
Family Ties:
One of the region's oldest African-American communities delves into its past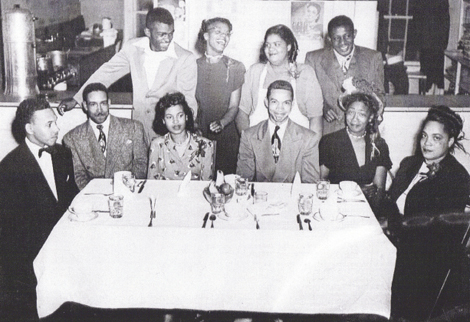 There's Lake Junaluska in Haywood County, and tales of the namesake Cherokee Indian chief echo throughout the region as well. But few are probably aware of the Boone neighborhood that bears the moniker. Nestled on the lower slope of Howard's Knob, Junaluska is one of the oldest African-American communities in WNC. And as of late, the little-known community is making a big effort to remember its past.
Shortly after the Civil War, 15 families carved out a settlement on what was referred to as "The Hill." By 1900, Junaluska was home to more than 100 residents, and boasted businesses, gathering places, churches and a school. And until the era of desegregation, the neighborhood remained largely self-sufficient amid a predominantly Anglo-Saxon population.
More recently, Junaluska neighbors, both black and white, have collaborated with Appalachian State University and St. Luke's Episcopal Church to form the Junaluska Heritage Association, which celebrates its third anniversary in February. Through the Junaluska History Project, the group has worked with residents to document the community's past with stories and genealogical research. During Black History Month, a sampling of their findings—photographs, oral history snippets, and genealogy records—will be on display at the Watauga County Public Library.
"The majority of the people [living in Boone] didn't know we had a black community here because we kind of kept to ourselves," says group facilitator Roberta Jackson. As awareness of the neighborhood increases, so do the discoveries of its past.
Group member Lynn Patterson recalls her excitement when she uncovered a descendant of her father's lost family line, Lucinda Bly Whittington. "The Whittingtons descended from a slave of one of the biggest slaveholders in the area," says Patterson. "Our line was lost because a son we were descended from was killed, and his children were fostered out to white families."
Descendents of many of the original families still live in Junaluska today. Sandy Hagler, the project's research coordinator, hopes more residents will step forward with genealogical interests. "We hope to influence other people to delve into their past," she says, "because we don't want our community history to die."     
Peek into the Past
Junaluska History Project
Through February 28
Watauga County Public Library
140 Queen St., Boone
(828) 773-2540
www.junaluskaheritage.org