Experiential Education
Experiential Education:
Business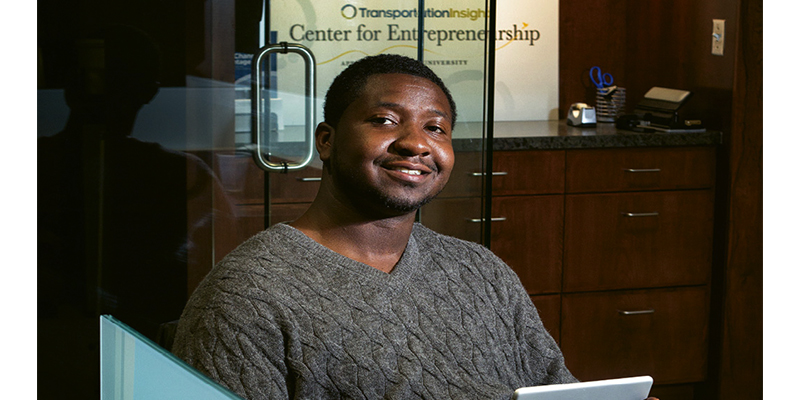 Gearing Up Start-ups - Lenoir-Rhyne University
Assistant Professor of Entrepreneurship Ralph Griffith says that the business incubator program he directs at Lenoir-Rhyne University doesn't just help students and community members start new businesses. "Our product is freedom," he says. "It sounds corny, but we're giving students the tools to start their own business and create their own path." At the Center for Commercial and Social Entrepreneurship, housed at the university's Hickory campus, students and community members submit ideas and apply to the incubator program, which supports both for-profit and nonprofit businesses and social enterprises. In the three years since its inception, the program has helped commercialize 21 ventures, including BottomsUP Box, a subscription service that delivers packages of craft beer swag to ale lovers in every state and the U.K. Griffith says that acceptance to the program is selective and provides substantial rewards, including a portion of $10,000 in annual seed money. "What we're really teaching students are problem-solving skills and the confidence and know-how to find a gap in the marketplace," he says.
Grooming New Entrepreneurs - Appalachian State University
At ASU's Transportation Insight Center for Entrepreneurship, solving real-world problems by experimentation is at the core of the strategy to create transformational educational experiences. Among the center's initiatives is Creative Unbound, a program operated with the university's Scholars with Diverse Abilities that helps artists with disabilities become self-sufficient by showcasing and marketing their art on everyday products. The center also participates in ASU's experiential GEAR UP program, which provides college-prep activities to area middle and high school students that train them to think like entrepreneurs. "Innovation is one of our buzzwords," says Haley Childers, communications director of ASU's Walker School of Business. "Creative stuff comes not just from college students, but from future college students, too."