Executive Action
Executive Action:
Black Mountain College Museum + Arts Center welcomes its first official director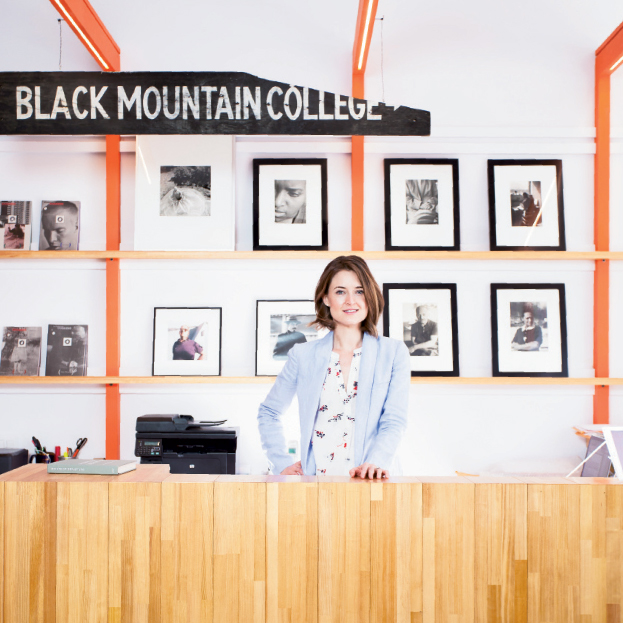 Black Mountain College Museum + Arts Center is about halfway through what's proved to be its busiest year on record. Since January, the museum has opened two exhibitions, completely overhauled its gallery space, and even established a library and archive room. That's in addition to a pending expansion of a secondary gallery across the street from the current location in downtown Asheville.
To carry that momentum forward, BMCM+AC has selected Katherine de Vos Devine as its new executive director. The appointment is a first for the museum, which was founded in 1993 by Mary Holden.
Devine, who's spent much of her life moving between New York City and North Carolina, says the move to the museum is in keeping with her art history interests and her ties to the state. She's a graduate of the School of Law at Duke University, where she also earned an undergraduate degree and is finishing up a PhD, both in art history.
"For someone who's always felt bifurcated between New York and North Carolina, Black Mountain College was this really amazing locus where those two parts of my life seemed to always cross over," Devine says.
She began working at the museum in July, and has  made clear her eagerness to get going. First on her list is setting in motion the long-awaited digitization of the museum's entire collection and history. The project has been brewing for years but only recently gained the proper traction and funding.
"A museum can only grow so much physically," Devine says, "but it can grow infinitely online and reach out to an infinite population." That's a mission that BMC's pre-Internet students and faculty members could scarcely have imagined, but one they'd surely appreciate.