Endurance Hike—Profile Trail at Grandfather Mountain
Endurance Hike—Profile Trail at Grandfather Mountain:
Distance: 7.6 miles round-trip; Difficulty: Strenuous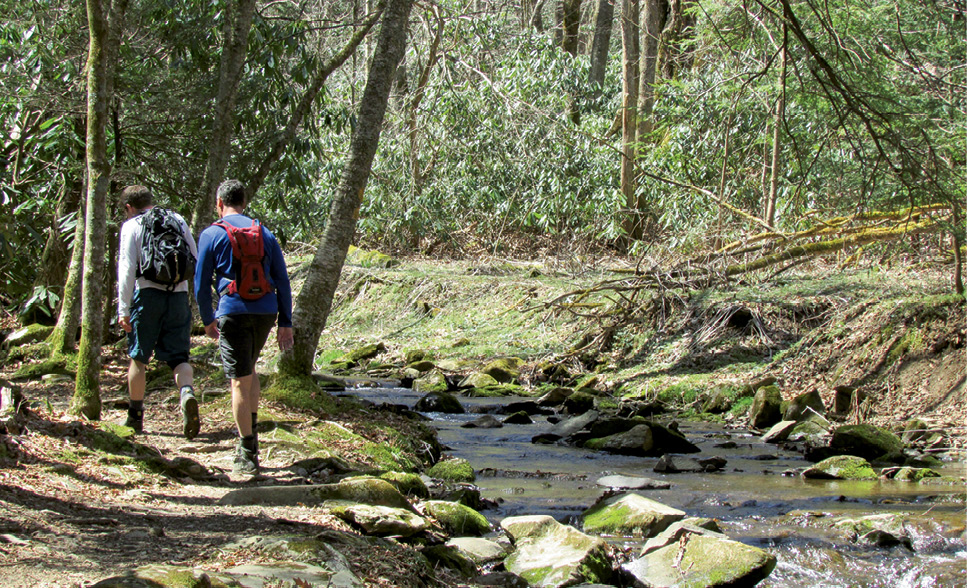 There's no better way to get up close and personal with Grandfather Mountain's defining rocky "profile" than to tackle the Profile Trail, the main path up the west side of the peak near Banner Elk. One vista on the way to Calloway Peak, the mountain's highest at 5,946 feet, brings you eye-to-eye with the craggy old man.
Luckily for hikers, who've had to park beside NC 105 in recent years when the tiny parking lot was full, this summer brings the debut of a 100-car parking area with restroom facilities. The $1 million project adds and extra 0.7 mile to the trail, making the once 3.1-mile path 3.8 miles. Assuming you take the Grandfather Trail another 0.4 mile to Calloway Peak (which most folks do), it's a 4.2-mile trek (8.4 miles round-trip). Along the way, you'll take in rich mountain ecosystems and scale ladders on portions of the trail, which climbs more than 2,000 feet in elevation
If that's too much, the new, lowest portion of the path beside the frolicking Watauga River makes for a moderate, 3-mile out-and-back walk on a kid-friendly TRACK Trail.
The convenient new trailhead makes it easy to enjoy the ecologically rich western slope of a mountain that mightily impressed early botanists like André Michaux, Elisha Mitchell, and Asa Gray.
NAVIGATE: The new parking area is 12.6 miles south of the NC 105/US 321 intersection in Boone. Turn left off of NC 105 into the trailhead access road between Pedalin' Pig Barbecue and the High Country ABC Store. Visit the park's website for an announcement about when the new trailhead officially opens: www.ncparks.gov/grandfather-mountain-state-park.
RESOURCES:
Photographs (2) courtesy of the Grandfather Mountain Stewardship Foundation; (Grandfather's profile) by Randy Johnson