Elevated Mountain Distilling Company
Elevated Mountain Distilling Company:
Haywood County's first legal hooch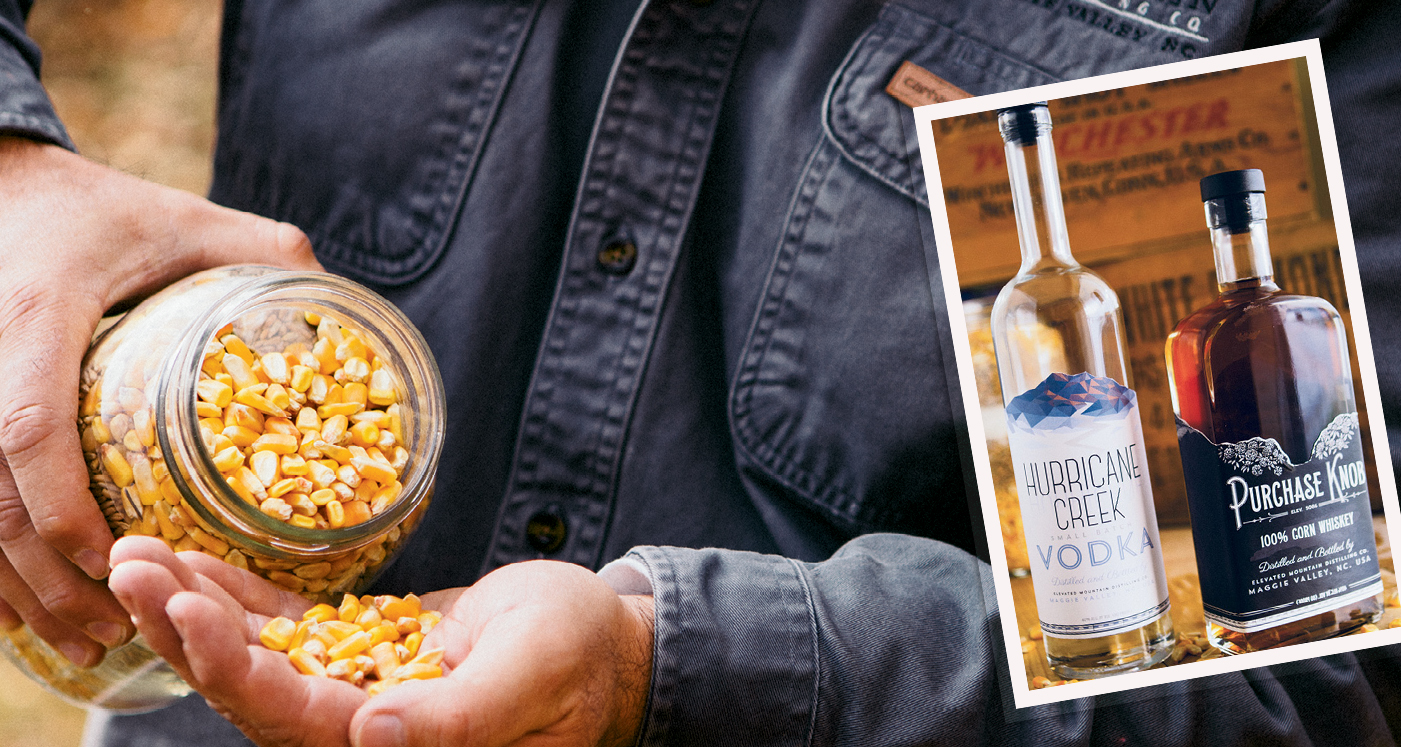 Maggie Valley newcomer Elevated Mountain Distilling Company is an endeavor steeped in local history. It's named for the highest average elevation of peaks east of the Rockies and the cold streams that flow from them. The distillery's founder, Dave Angel, certainly isn't the first to convert the pristine waters into something a little stronger, but he is the first to do it legally. "As long as there's been a Maggie Valley, there's been whiskey in Maggie Valley," says the Waynesville native, who's turned his distilling hobby—and his family's moonshining heritage—into a business, which is slated to open in early May.
Housed in an old theater with high ceilings for the towering 920-gallon still, Elevated Mountain will peddle vodka, premium corn whiskey, and several flavors of moonshine whiskey. All of the bottles will carry the names of nearby peaks, like Shining Rock Shine and Purchase Knob Corn Whiskey. Angel also hopes to produce aged bourbon and brandy in the future.
Beyond the bottle, Angel has added an outdoor stage, while a park on Jonathan Creek behind the business offers public access to the waterway. He's even installed an aquarium in the distillery—a collaboration with conservation nonprofit Haywood Waterways Association—that will showcase native fish. Also of interest is a display of several antique stills, one of which famed Maggie Valley moonshiner Popcorn Sutton made for Angel years ago.
Perhaps Angel's most rewarding partnership, though, is with the old timers, the original backwoods distillers who stop by to offer Angel sage sips of their whiskeyed wisdom. Distilling may have changed, but the history persists in Angel's mountain nectar.