Eclectic Avenues
Eclectic Avenues:
Choice new local books for readers of all stripes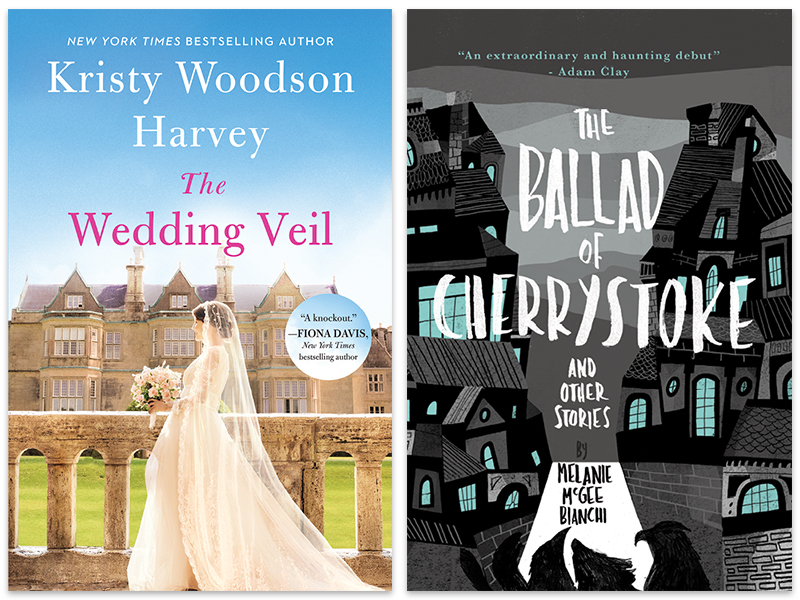 The Wedding Veil
by Kristy Woodson Harvey
In her latest novel, bestselling North Carolina author Kristy Woodson Harvey weaves together the lives of four generations of women whose interconnected stories trace back to the waning days of Vanderbilt-era Biltmore Estate. Add the modern struggle of a runaway bride and a quiver full of twists, and you've got the recipe for one of this summer's most anticipated works of historical fiction.
The Ballad of Cherrystoke and Other Stories
Melanie McGee Bianchi
From veteran Asheville writer and editor Melanie McGee Bianchi, this debut short story collection is a gift to local readers who like their fiction set in our part of the world with artful writing. The stories share characters as unique and authentic as our mountains, drawing poignant portraits with voices both novel and true. Bianchi's first book will leave fans of compelling short fiction, wherever they reside, wanting for more.
George Masa's Wild Vision: A Japanese Immigrant Imagines Western North Carolina
By Brent Martin
What miracle of fate brought George Masa here, and how did his photographic genius help document, publicize, and preserve our mountain milieu? Brent Martin, a nature guide, conservationist, and writer, explores Masa's remarkable personal and professional journey from his native Japan to the heights of North Carolina's tallest peaks. Sharing 75 of Masa's stunning photographs, this book is the introduction to his life and work that we've long needed.
Remembering Boone
By Eric W. Plaag
Once little more than Watauga's "sleepy county seat," the town of Boone has grown to 20,000 local residents, with an equal number of ASU students doubling the population for much of the year. To help mark Boone's 150th anniversary this year, local historian Eric W. Plaag marshaled the collections of Digital Watauga to tell the town's story through hundreds of historic photographs. It's a wonderful way to witness the town's growth and evolution.   
The Other Dr. Gilmer: Two Men, a Murder, and an Unlikely Fight for Justice 
By Benjamin Gilmer
It's a true story that rocked listeners of This American Life in 2013, when the show aired an episode on Dr. Vince Gilmer, a beloved Henderson County doctor who murdered his abusive father and slid into a curious madness. Replacing Gilmer at the practice was Dr. Benjamin Gilmer (no relation), who took on the cause of helping diagnose Vince with a mind-altering disease and has since advocated passionately for justice in the case. Benjamin's narrative is detailed, empathetic, and alive with passion for healing—even in the hardest of cases.