Drink Up
Drink Up:
The buzziest brew news around the region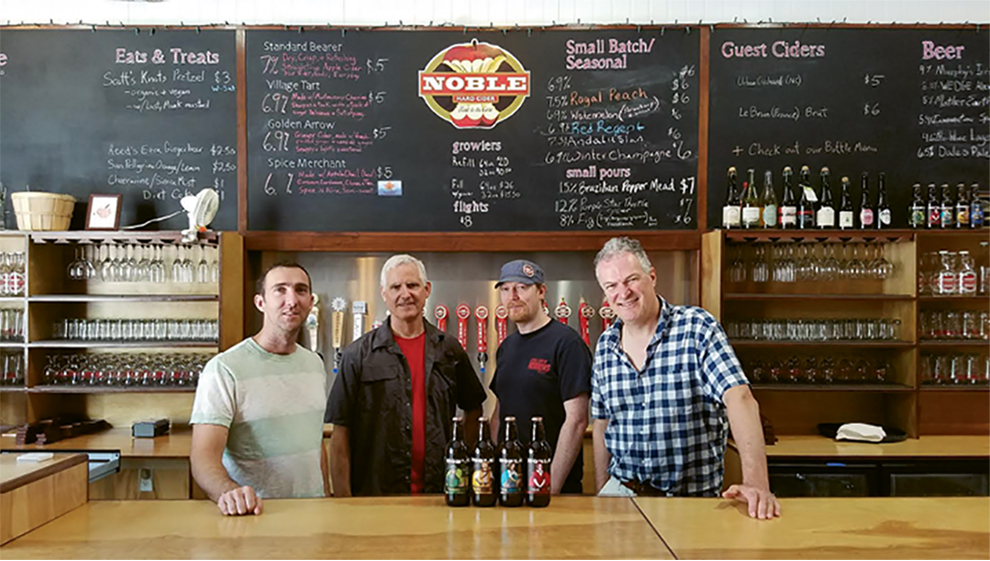 Hickory Nut Gorge Brewery - Chimney Rock
The town of Chimney Rock has long been a tourist destination, but now you have a reason to stay a little longer: Hickory Nut Gorge Brewery. "We're on the bend in the river, so we have pretty much the best view in the gorge," says Keely Mitchell, the new brewery's manager. Try the English-style brews with fan favorite pulled pork nachos. www.hickorynutgorgebrewery.com
UpCountry Brewing Co. - Asheville
The darling of West Asheville's brewery scene, Altamont, gets a fresh, well, everything. A new name: UpCountry Brewing Co. A new owner: veteran beer guru John Cochran. And a new sister restaurant: UpCountry Eatery. But not everything has changed: "We look forward to continuing to serve everyone who works, lives, and enjoys the scene here," says Cochran. www.upcountrybrewing.com
BearWaters Brewing - Canton
Haywood County has taken a page from big brother Buncombe's book and invested in breweries, most of which call Waynesville home. One is shifting its sights somewhere new, though: Canton. BearWaters Brewing will move from Waynesville to the banks of the Pigeon River, where it will offer brews, bites, and family-friendly water sports. www.bwbrewing.com
Currahee Brewing Company - Franklin
Named for the Cherokee who used to roam these very hills, Currahee roughly translates to "Stand Alone," which Franklin's new brewery certainly does. Unique brews are best enjoyed in the biergarten, where the bubbles of the Little Tennessee River offer an aural complement to those in your glass. www.curraheebrew.com
Old school, new style: Asheville's South Slope's trendiest tasting room, Burial Beer Co., will expand into a second location near Biltmore Village with a two-story taproom and lounge and a bigger barrel system to produce more beer, including sours. And Noble Cider now brings its tart tasters to market in bottles, including four favorites and special seasonal releases. www.burialbeer.com, www.noblecider.com
Coming soon ... Keep your eye—and gullet—open for these new breweries in and around Asheville: Upbeat Brewing will specialize in ginger beer; Archetype Brewing has plans for Haywood Road; Whistle Hop Brewing brings beers to a caboose; Habitat Brewing is finishing up construction in north Asheville; and Turgua Farmstead Brewery will sprawl over a five-acre farm.