Dig It
Dig It:
A Hickory festival puts the spotlight on Catawba Valley pottery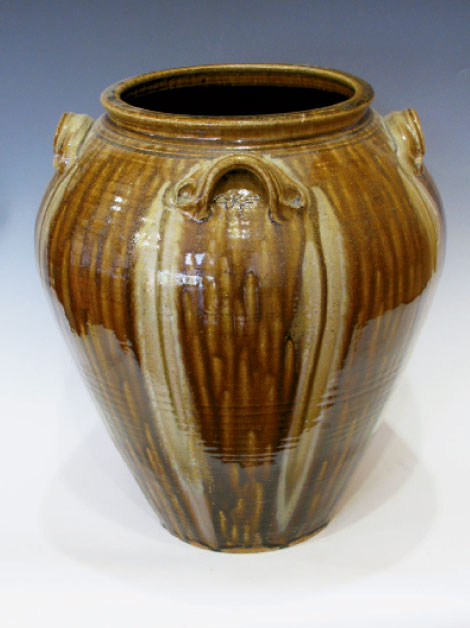 In the early 19th century, when Daniel Seagle of Catawba Valley began making his alkaline-glaze pottery from local soil, it was literally dirt-cheap. Seagle and the potters he trained dug the clay, then burned wood and mixed the ash with glass scraps or crushed, iron-rich rock to create the distinctive olive glaze. Folks bought the jars for their contents—pickles and whiskey—but took home a piece of art in the deal.
Seagle's pottery gave rise to the Catawba style that is treasured today, and will be celebrated at the Catawba Valley Pottery & Antiques Festival in Hickory. Keepers of the tradition will be among more than 100 Southeastern artists exhibiting. Charles "Terry" Zug, author of Turners and Burners: The Folk Potters of North Carolina, will lecture on the glaze that's still created with native wood and rock. Seagle's pots will likely be on exhibit, too, says Zug, offered for sale by antique dealers. Only now, they'll run in the thousands of dollars.
14th Annual Catawba Valley
Pottery & Antiques Festival
March 25 & 26
Hickory Metro Convention Center
(828) 324-7294; www.catawbahistory.org