Depth of Field
Depth of Field:
Gallery owner Brie Castell brings the realm of fine art photography to the Asheville scene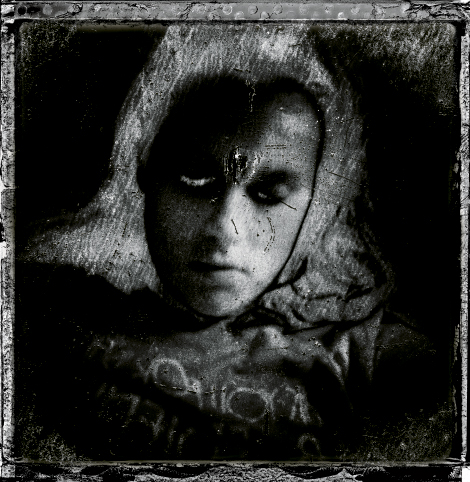 Brie Castell looked at a lot of spaces in downtown Asheville before she found a near-subterranean venue for her gallery, Castell Photography. Down an alley off Eagle Street, the spot isn't easy to find unless you know where to look. Once inside, patrons must traverse a bridge before descending worn wooden steps into the main room, painted black except for the bright red floor. The darkness makes the photographs appear to float off the walls, as if they're emerging out of dreams. In many ways the four-year-old gallery, the only one in town that exclusively exhibits fine art photography, is a reflection of Castell's images—emotive and experimental.
Fascinated with early forms of photography, she primarily works  using a complex wet plate collodion process, which involves carefully timed developments on glass. Knowing that each step in the darkroom—measuring, mixing, and reactions—has an impact on a concept is part of the allure for her. "I feel more science and magic happen with the older processes," says the Hickory native, who earned a master's of fine art degree from East Carolina University.
Attracted to manipulated and alternative forms of photography, Castell seeks out the work of national and international artists for the gallery, including Brooklyn-based Dan Estabrook, who works in early photography techniques such as calotype negatives and salted paper prints. "A photo has to make you look and look and look," she says. "It has to go beyond the singular moment of that photograph. There are so many layers and textures in what's on our walls."
Castell's next project is a series of wet plate and lensless self portraits that, like the gallery's bridge, stairs, and walls, will plumb depths while looking for connection. "In my work, I spend a lot of time thinking about how I'm feeling and who I am," she says. "The final print is that process of going from point A to point B."
Castell Photography
"This Side of the Blue" by Timothy Pakron
is on exhibit through October.
2 C&D Wilson Alley, Asheville
(828) 255-1188
Open Friday & Saturday, 11 a.m.-6 p.m.
castellphotographygallery.com
www.briecastell.com