Dance with the Stars
Dance with the Stars:
Shimmy, shag, and sway at Lake Lure's inaugural Dirty Dancing Festival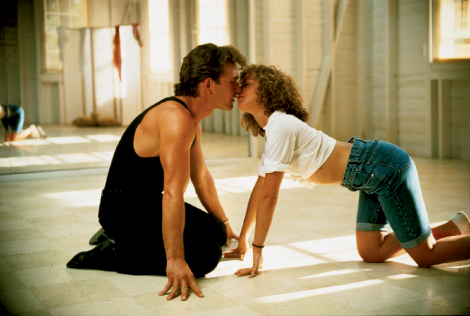 Last fall, more than 700 people stood in the rain next to Lake Lure for a ceremony in memory of Patrick Swayze. The town was the location for one of the actor's most popular films, the 1987 classic Dirty Dancing. It may have been a somber moment, but the outpouring of Swayze devotion was the impetus for an upbeat celebration: the Dirty Dancing Festival. It will be two days of reliving the '50s and '60s music, dancing, and romance of the film. Here's what's in store: A free outdoor screening of Dirty Dancing near the spot where the famous lift scene between Baby and Johnny was filmed will open the weekend. Then a family-friendly dance festival will take place at Morse Park Meadows on Saturday, where attendees can take dance lessons, compete in a shag contest, and watch a performance by the iconic band Maurice Williams & The Zodiacs, who wrote "Stay." Later in the day, songwriters, cast, and crew members will share behind-the-scenes stories about what it was like to work on the film. The A-Lure Dirty Dancing review troupe will recreate the movie's final scene at Saturday night's The Time of Your Life gala at Firefly Cove. "You'll feel as if you're stepping into the movie," says festival co-organizer Michelle Yelton. An auction of memorabilia (including the mink stole the woman tosses off to join the dance at the end of the film) and autographed items and will raise funds for several Rutherford County nonprofits. Support for the festival is far and wide. Lionsgate, the film studio that made the movie, and the official Patrick Swayze Fan Club are promoting the weekend. And Yelton says Dirty Dancing devotees are making the pilgrimage from more than 12 states and Great Britain for the celebration. So for every girl who's dreamed of being Frances "Baby" Houseman, every guy who's wanted insight on Swayze's sultry moves, and every person who's seen the flick more times than they can count, you won't get a better opportunity than this to step onto the set. Dirty Dancing Festival September 17 & 18; Lake Lure To purchase tickets, visit www.dirtydancingfestival.com, or call the Hickory Nut Gorge Chamber of Commerce at 1-(877) 625-2725.