Curtain Call
Curtain Call:
A native son brings his new York dance company home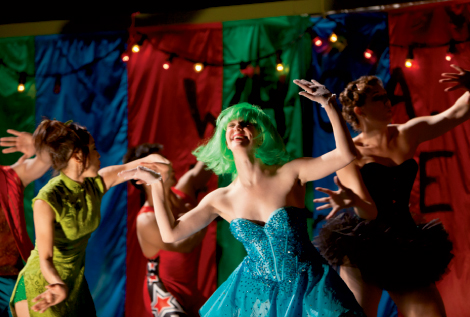 How do you prepare for dance variety show The Chase Brock Experience? Just "get ready to have fun," is New York City-based choreographer Chase Brock's advice.
"We're a modern dance company for people who don't like modern dance," says the Hendersonville native, whose credits include operas, musicals, plays, and video games. To illustrate, he describes the centerpiece of his company's upcoming show at Asheville's Diana Wortham Theatre, the 32-minute number Whoa, Nellie!, as a "wild and wacky traveling carnival, with vaudeville, rap, reggae, and an eye-popping climax."
At 30, Brock has already spent half his life working on Broadway. He studied theater and dance at Flat Rock Playhouse, then moved to Manhattan at age 16, when he was cast in The Music Man. After switching to choreography, his career took off when the producers of Spider-Man: Turn Off the Dark hired him to create new dance numbers for the beleaguered production.
Brock is bringing more than his choreography to the Asheville engagement. Both nights he'll host a pre-show discussion, and on March 22, he'll offer a master dance class.
Show Time!
March 21 & 22, 8 p.m.
Diana Wortham Theatre
2 N. Pack Sq., Asheville
(828) 257-4530
dwtheatre.com