A Cure for Cabin Fever
A Cure for Cabin Fever:
Raise a glass to warmth with a passport to Surry County wines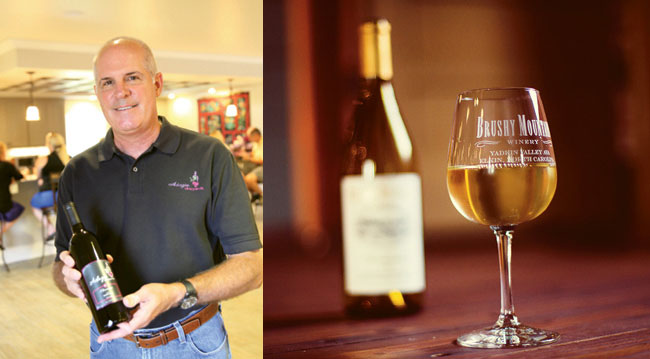 Few things warm the soul like a sip of fine wine, even—and especially—on a blustery day. The Surry Winter Wine Passport program invites cold-weary travelers to emerge from hibernation and connect with 10 participating Yadkin Valley wineries. Each passport guides wine lovers to special tastings as well as food and wine pairings and live music, covering admission to the events plus restaurant, retail, and lodging discounts. Collect a cork from all 10 wineries, and you've got the makings of a unique trivet that will serve as a keepsake.
"The very first thing that people experience is a warm and friendly welcome," says Louis Jeroslow, co-owner of Elkin Creek Vineyard in Elkin. "We want people to feel like they're coming to a friend's house." The vineyard is situated on a rolling hill that backs up to two creeks, providing an ideal environment not only for making wine but for enjoying it. Jeroslow extols the virtues of the region's wineries, describing the Yadkin Valley, with 40-some wineries, as an under-the-radar "Sonoma of the East."
Carolina Heritage Vineyard & Winery handpicks organic grapes to create wines showcasing the foothills' many varieties. Cofounder Pat Colwell says the passport is a prime path to getting to know local wines while providing "a reason to just relax and enjoy."   
Surry Winter Wine Passport
Through April 3
$55, $95 per couple
www.surrywineries.com
RESOURCES:
Photographs (wine glass) by Sam Dean Photography, (Adagio Vineyard) by bill russ