Culinary Circuit
Culinary Circuit:
Asheville Food Tours introduces you to the city bite by bite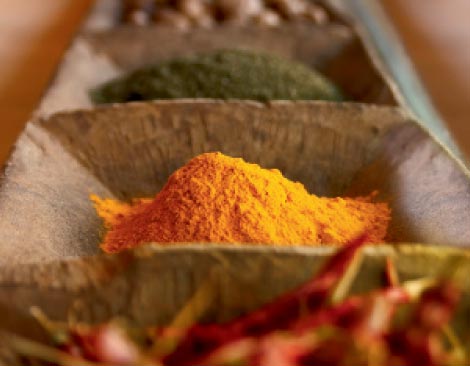 Asheville Food Tours introduces you to the city bite by bite
Given asheville's bountiful dining options, even locals have trouble deciding which restaurant to choose. Indian street food or Spanish tapas? Southern comfort or sushi? If you're a visitor, you might as well plan to stay a month if you expect to dine your way through the delicious offerings.
Thankfully, Chris and Janis Ortwein created Asheville Food Tours to help you find your way to some of the best restaurants and food shops. Two tours downtown and one in Biltmore Village, each lasting two and a half hours, allow guests to try artisan cheeses, gourmet chocolates, microbrews, and more at seven to eight restaurants and shops, and learn a bit about the town's history along the way. Businesses such as Fiore's Ristorante Toscana, The Chocolate Fetish, Olive & Kickin' oil and balsamic tasting gallery, and The Spice & Tea Exchange are among the stops.
"It's more than a chip-and-dip tour," says Chris. "Participants get to try either what's on the menu or something that's prepared specially for us." And after the tour, you'll receive a passport of discounts, which provides a great excuse to venture back to the places that made your mouth water.
Asheville Food Tours A portion of money from each $39 ticket goes to MANNA FoodBank. (828) 273-0365 www.ashevillefoodtours.com