Cuisine With a Cause
Cuisine With a Cause:
Hendersonville restaurant Dandelion serves up sustenance and job skills for those at risk of domestic violence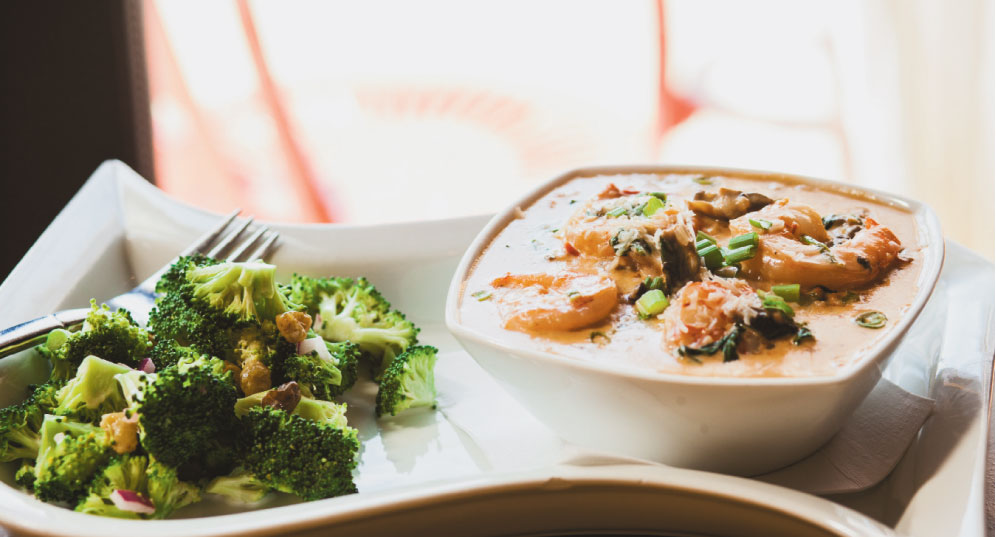 For the past 11 years, Tanya Blackford has helped keep families and individuals out of violent relationships as the executive director of the Hendersonville-based nonprofit Mainstay. The whole time, she has been asked the same question: "Why don't the victims just leave?" The answer, she says, is simple: They can't.
One big reason is money. "If they can't overcome the financial piece, it's really difficult for them to have better choices," she says. "Finances lock them into the violent relationship, into dependency." That dependence is deepened by low self-esteem, which can keep them from going to work.
Enter Dandelion, a full-service eatery and job-training program in downtown Hendersonville, which Mainstay opened two years ago. Through a 120-hour, stipend-based internship, Dandelion equips those facing domestic violence with skills to land and sustain a job—all while providing fresh, locally sourced meals to the community.
The approach is working. "We've seen people who dropped out of school, never worked, and never thought they could work find a job. And we've had interns who are college graduates, and, because of trauma, weren't able to get jobs in their field," explains Blackford.
She stresses that the goal is not for everybody who completes the program to work in the food industry, but that a restaurant in a foodie town is a great outlet for a job-training program. In the future, Blackford hopes to expand Mainstay's job services beyond Dandelion. "Our plan is for this to be a part of a greater idea to look at a living wage, what services pay a living wage, and how we can get people into those jobs," she says.
Such big objectives come natural to Mainstay, which has been steadily building momentum of late. Last year, it helped open the Henderson County Justice Center, a kind of one-stop shop for victims of domestic abuse that will celebrate its first anniversary with an October 1 benefit show in Flat Rock Playhouse. And Dandelion is doing a brisk business, according to staffer Kat Nevel. "We're really proud that people come in for the mission," she says, "but come back for the food."
 
Give Support
On October 1, Mainstay teams up with Pisgah Legal Services for Sing It! For Justice. The event, held at Flat Rock Playhouse, features music by jazz singer Kat Williams and food by Dandelion, and raises funds for Mainstay. Call (828) 693-3840 for details.
 
Dandelion
127 Fifth Ave. W., Hendersonville
Monday-Friday,
10 a.m.-3 p.m.
(828) 595-9365  www.dandelioneatery.org