Club Scouts
Club Scouts:
TRACK Trails leads kids down a path of outdoor discovery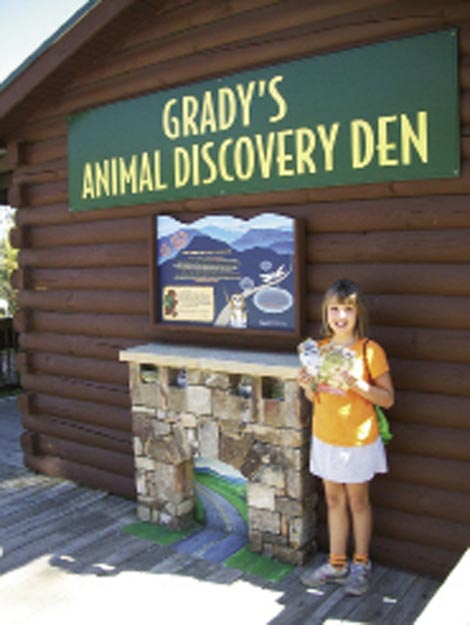 Taking a child hiking on a trail that's too challenging for little legs could result in  a spoiled adventure. But if you choose a path that's age appropriate and encourage engaging activities—searching for bugs, counting pollinators, or listening for bird calls—you'll cultivate a love for nature and an active, healthy lifestyle for your youngster.
That's the idea behind Kids in Parks' TRACK Trails program, an initiative of the Blue Ridge Parkway, its namesake foundation, and BlueCross BlueShield of North Carolina. Free, downloadable brochures covering a variety of interests, from insect and tree identification to scavenger hunting for mushrooms or flowers, are designed to get kids outdoors and increase their physical activity. Participants who register online and log their adventures can win prizes. Since 2009, nearly two dozen trails in North Carolina, Virginia, and South Dakota, and several local disc golf courses, have been designated TRACK Trails, and there are plans to develop educational guides for 10 more state parks this year, including Elk Knob, Stone Mountain, and Lake James.
Kids in Parks Director Jason Urroz receives feedback from parents as well as the 500 kids and some 40 teens participating in the program. While the largest demographic is ages three to 12, "I've had 65-year-olds register their hikes," he says. "It's for kids of all ages."