Catchy if You Can
Catchy if You Can:
BJ Leiderman turns the dial from National Public Radio to local private life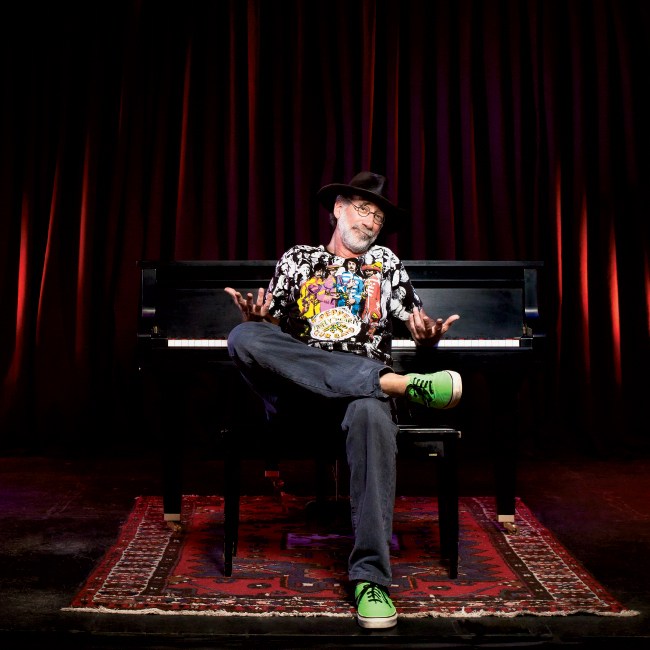 You're driving to work, sipping coffee, and listening to National Public Radio's Morning Edition. The news of the day is punctuated by the show's familiar theme music, which the announcer credits to one BJ Leiderman. Have you ever wondered, "Who is this Leiderman?" Well, if you happen to be in Western North Carolina, he might be the guy in the car next to you.
Leiderman moved to here almost two years ago, after stretches in New York and Virginia and more than 30 years of crafting well-known melodies. He wrote the Morning Edition theme when he was just 21, and went on to write jingles for the likes of Coca-Cola, General Mills, and USAir. Along the way, he became something like public radio's house musician, penning additional themes for popular shows including Car Talk, Marketplace, Wait Wait … Don't Tell Me!, Science Friday, and Weekend Edition.
We caught up with the tunemeister in his Black Mountain home, on a remote road surrounded by trees and quiet—about as far from the bustle of the commercial music industry as you can get. Looking back on his career, he says he was once a rock-star wannabe, but ultimately found the lure of money from advertising too much to resist.
Eventually, "I realized that my life was more important than my career," Leiderman says, and the mountain area beckoned. "I think people come here because the rest of the world's a pain in the ass. I don't ever have to record another note to know I'm in the right place."
The relocation hasn't stopped Leiderman from making music, though. Here in WNC, he's played a number of concerts and set to work on a long-envisioned retrospective. "I've been talking about this album for 30 years, but now I've scheduled a recording date and paid my deposit," he reports. "We're going to call it Natural Public Leiderman."