Built to Last
Built to Last :
The legacy of master mason James Vester Miller lives on in Asheville's historic edifices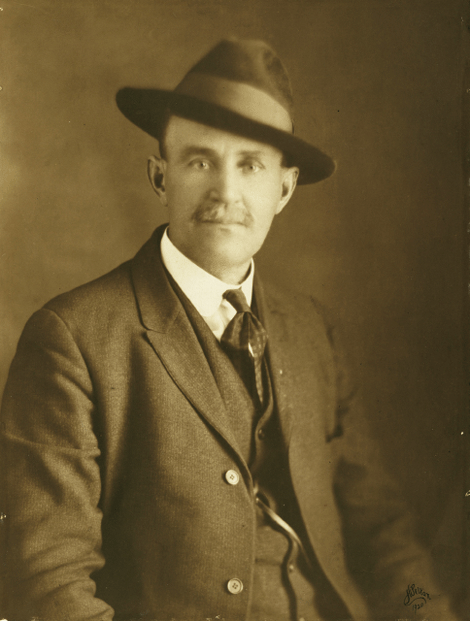 Art deco, Romanesque rev-ival, neo-Gothic, neo-Georgian, Asheville is known for outstanding architecture, particularly those edifices built during the city's golden age of the late 1800s and early 20th century.
Yet it's the masons that carried out the architects' designs who are arguably the true builders of this city. One such revered mason was James Vester Miller, noted for constructing many of Asheville's graceful churches, public buildings, and homes that remain today.
Miller was born in Rutherford County on April 21, 1858, when the country was on the brink of civil war. His mother, Louisa, was a slave and his father was white. After the war and with newly gained freedom, she and her three children made their way to Asheville, where she found work as a cook at a boardinghouse.

As a youth, Miller showed an interest in building, spending his free time picking up odd jobs at construction sites. As he grew older, he apprenticed with the best brick masons in the city, earning a reputation for his eye for perfection. Miller worked for some of the top contractors before starting his company, Miller & Sons Construction, specializing in churches and commercial buildings.

Among his noted work is the Gothic-style St. Matthias Episcopal Church on Dundee Street, home to Asheville's first black congregation and where Miller served as an officer. The Gothic Revival St. James A.M.E. Church on Martin Luther King Jr. Drive, Hopkins Chapel on College Place, and the Victorian Gothic Mt. Zion Missionary Baptist Church on Eagle Street are also to his credit. And while Biltmore's architect, Richard Sharp Smith, designed the English Tudor-style YMI Cultural Center, it was Miller who constructed the club for young African-American men. One noted civic work by Miller that didn't survive was the Post Office and Federal Building built in 1892, which stood at today's Pritchard Park.

Miller built the house where he and his wife, Violet Agnes Jackson, raised six children. Named Out Home, the 16-room brick abode  was located in the Emma Station neighborhood of Asheville. Five of his sons followed in his footsteps and became master masons, working in the family business. Another son, Dr. Lee Otus Miller, graduated from Boston University and became one of the first African-American physicians in Asheville.

Although Miller became a successful business and civic leader, he never forgot his roots, family, or heritage. In the mid-1930s, he and Lee Otus established Violet Hill Cemetery for African Americans on Hazel Mill Road in their West Asheville neighborhood. Miller was buried there in 1940.
During his long life, the master mason freely shared his knowledge, time, and wealth with others. Today, his stewardship continues through the Lacy T. Haith and James V. Miller Endowed Scholarship for deserving technical students. Through his vision and community involvement, Miller left a lasting mark on Asheville's architectural and cultural landscape.