Breweries Win Big
Breweries Win Big:
Craft beers bag awards and global acclaim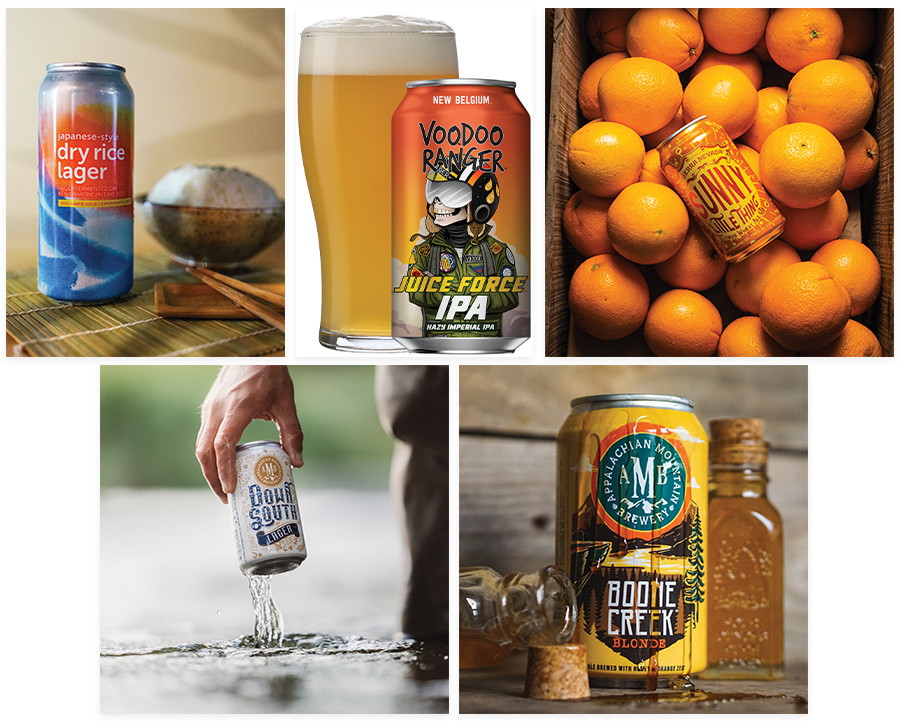 Four Western North Carolina breweries have good reason to be hoppy: their craft beers won top awards and bragging rights after judges at the 2023 World Beer Cup tapped them as being among the best in a field comprising 10,213 entries from 2,376 breweries representing fifty-one countries. Nashville hosted the Brewer's Association-sponsored WBC ceremonies, with the best beers in 103 categories covering 176 different beer styles (including all subcategories) receiving gold, silver, and bronze awards. 
A panel of 272 judges evaluated the brews in a series of blind taste tests.
The WNC winners are (pictured above, clockwise from top left): 
Hi-Wire Brewing » Asheville
South Slope Specialty Brewery in Asheville won silver for its "Japanese Rice Lager" entry in the Experimental Beer category.
New Belgium Brewing » Asheville
Bagged bronze for "Voodoo Ranger Force IPA" in the category of Experimental/India Pale Ale.
Sierra Nevada Brewing Co. » Mills River
Nabbed silver for "Sunny Little Thing" in the category of Fruit Wheat Beer.
Appalachian Mountain Brewery » Boone
Brought home two awards. "Down South" won silver in the American-Style Lager category; "Boone Creek Blonde" won gold in the Golden or Blond Ale category.