The Brew that We Do
The Brew that We Do:
An aficionado shares the scoop on WNC's ever-growing beer story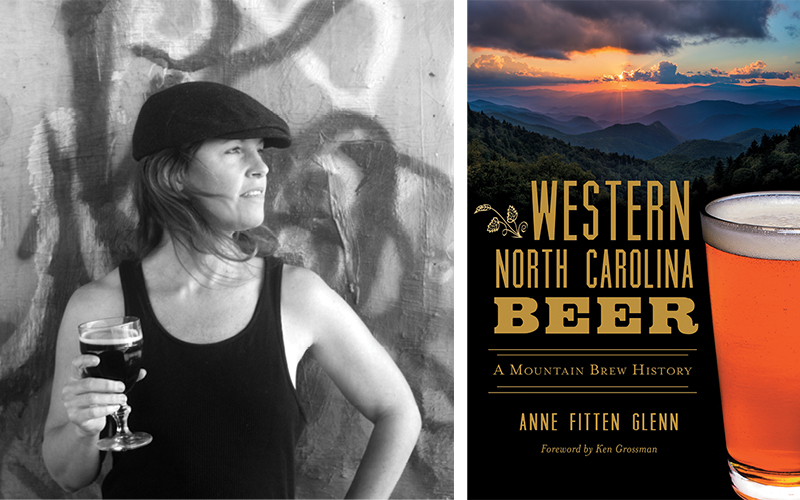 (Left) Anne Fitten Glenn; Cheers to Beer - Visit annefittenglenn.com to find out how to obtain Glenn's beer books.
Anne Fitten Glenn's new book, Western North Carolina Beer: A Mountain Brew History, provides an illuminating patchwork of personal stories that make up the region's varied craft beer scene. It's an industry that's deepened and broadened in the six years since her first book, Asheville Beer: An Intoxicating History of Mountain Brewing, documented the roots of the ongoing beer boom.
Town by town, Glenn details 75 breweries operating across 18 mountain counties. Each has its own tale of passion and craft. Consider Homeplace Beer Company in Burnsville, which is working hard to source nearly all of its ingredients from Yancey County farmers, or Seven Clans Brewing, started by two Native American women in Cherokee.
The business of beer has introduced much to the region, Glenn notes. "Breweries are becoming intimate community gathering places, and they're revitalizing downtowns" in rural areas that have languished, she write. Old industrial buildings make great breweries, it turns out, and they, in turn, trigger more revitalization.
What's the future of Western North Carolina beer? Glenn sees plenty more small breweries opening on the near horizon. A trend toward farmhouse breweries, where owners grow some ingredients while also creating a destination, has begun to take hold. Some consolidation will also inevitably follow the maturing market, she says. For now, sit back, sip your favorite craft beer, and drink in the creative, collaborative craft this book aptly describes.
RESOURCES:
Photographs by (GLENN) Sean McNeal; (book) Bryce Alberghini