Breaking New Ground
Breaking New Ground:
Grass to Greens helps residents sow and grow a food source close to home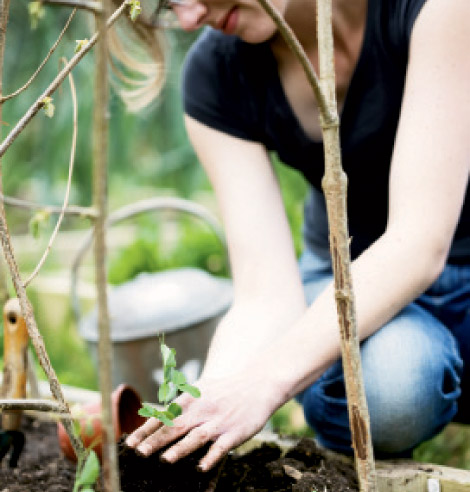 "It's important to plant flowers alongside your vegetables for pollination," says Darcel Eddins, director of the urban agricultural nonprofit Bountiful Cities Project. Through the Asheville-based group's newest initiative, Grass to Greens, Eddins and a team of horticulturists are not only dishing out helpful gardening advice such as this; they'll even plant a garden for you. The organization offers, literally, a menu of services. The list of starters includes a consultation, assistance with garden design, and site orientation. For those hungry for more help, soil preparation and planting comprise the main courses, while the side dishes range from weekly maintenance and harvesting to orchard installation or natural building projects such as cob ovens. And the service is affordable. Fees are based on a sliding scale, determined by individual income levels. "We want to reach all people in the community," says Eddins, "even those who think they can't afford it." It's a sustainable model for eating healthy. "The business creates jobs. You save on your food bill, and you get the very freshest produce."
For information and to receive a quote, call (828) 257-4000, or e-mail grass2greens@gmail.com.