The Boating Life
The Boating Life:
Toxaway's Wooden Boat Club anchors an extraordinary handcrafted tradition in leisure recreation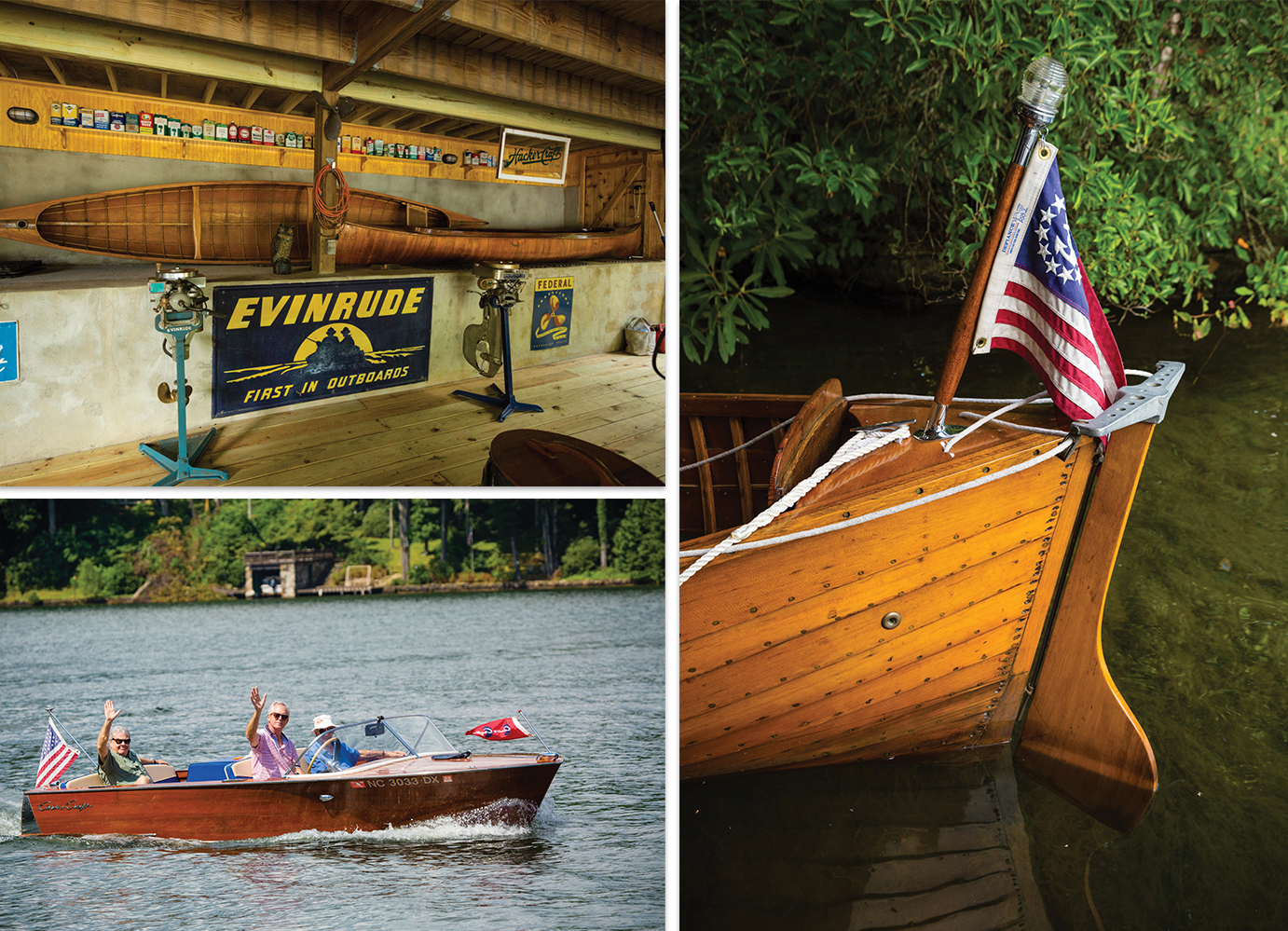 With 14 miles of shoreline perched just above 3,000 feet, Lake Toxaway is a boater's delight. Indeed, this leisure boating community is devoted to its watercraft, as evidenced by the small fleet of handsome wooden runabouts that bear testament to the fading tradition of handcrafted boat building, whereby mahogany, cedar, or oak planks are planed, framed, joined, sanded, and varnished by hand to produce an exquisite masterpiece reflective of yesteryear. The owners of these historic (pre-1917), antique (1918-1945), classic (1946-1960), and contemporary wooden boats—bearing the mark of esteemed makers like Hacker, Gar Wood, and Chris-Craft—celebrate the camaraderie of their common interest with the Toxaway Wooden Boat Club. While formal wooden boat organizations exist throughout the country, this informal club began in 2002. Every summer, the group holds a boat show and parade amid convivial cocktail and dinner parties that celebrate the Toxaway community and a shared love for these extraordinary vessels.
Check out the gallery of images with this photo essay on Toxaway's Wooden Boat Club.