Big Brew News
Big Brew News:
New Belgium welcomes beer lovers to its East Coast outpost in Asheville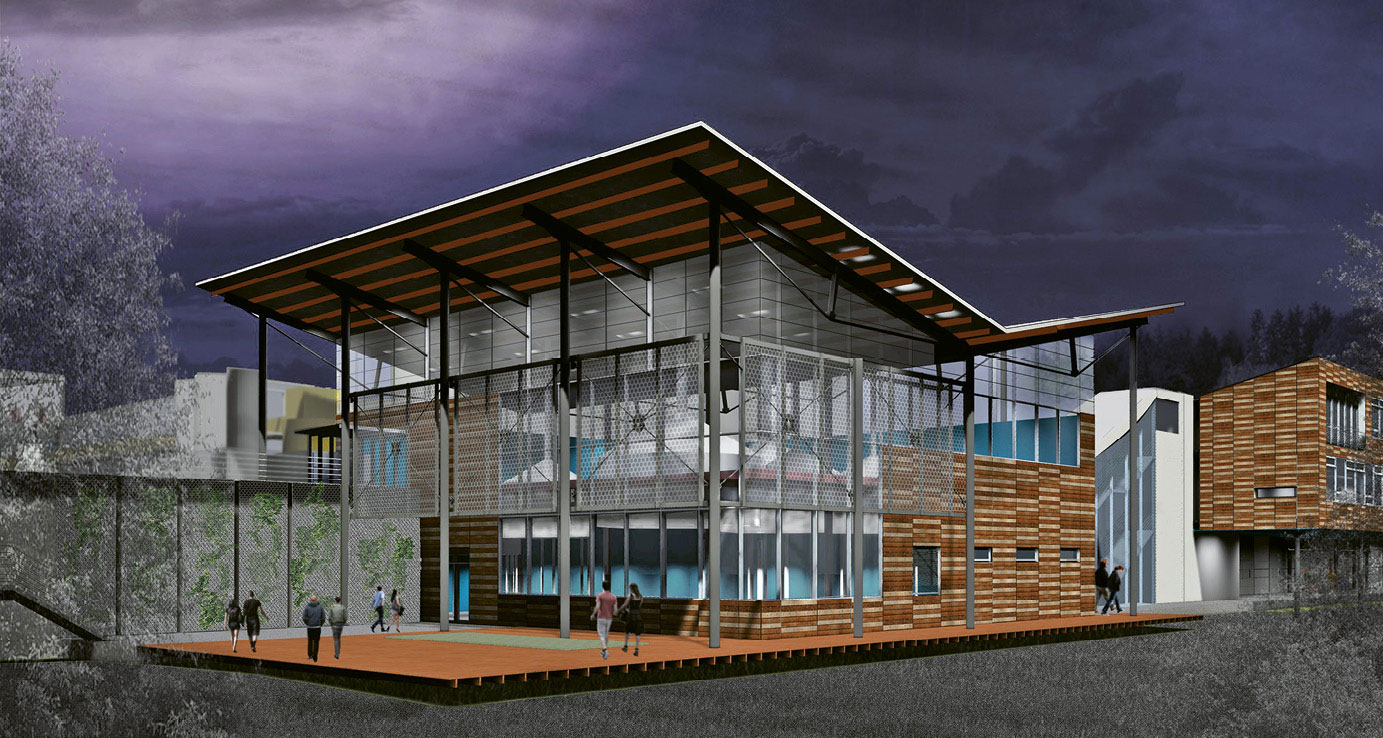 As spring breaks along the banks of the French Broad River, a new addition to Asheville's vibrant beer-making scene is blossoming. New Belgium Brewing Company, perhaps best known for its Fat Tire Amber Ale, will open its doors to the public in April.
The Colorado-based company, one of the largest craft brewers in the country, announced in 2012 that it would build a 200-barrel, $175 million East Coast brewery on a former brownfield site along the river in West Asheville. The decision arrived just as two other big craft brewers, Oskar Blues and Sierra Nevada, declared that they, too, would be building big new operations in Western North Carolina.
"It's been an amazing collaborative challenge to get the brewery up and going," says New Belgium spokesperson Susanne Hackett. "It was kind of an arranged marriage" between the city and the beer maker, she says, and the company has worked hard to listen to local residents' feedback.
Over the years, New Belgium's 20-acre Craven Street site has been home to everything from a storage facility and small restaurant to auto shops and a stockyard. The company, which values sustainability and actively promotes a bicycling culture, embraced the location. Reclaimed wood from the old stockyard was repurposed for the outer walls of the new tasting room, for example, and New Belgium has worked with artists, photographers, and videographers to capture the local history of the site.
The result is a beer-making operation that reflects New Belgium's long-held social and environmental values while honoring its new home. The company, which will employ about 150 workers in Asheville, has been employee-owned since 2013. What's more, the brewery has partnered with other area brewers and local government to raise money to expand the city's greenway system.
New Belgium opens its tasting room, the Liquid Center, in March, with its brewery opening  in April. Looking ahead, a grand opening party on August 27 will be especially timely, coinciding with New Belgium's 25th anniversary.               
By the Numbers
• 7 million the number of cases of beer that will be brewed annually
• 250,000  is the estimated number of people expected to visit the brewery each year
• 133,000  square feet of buildings make up the brewery
• 9 silos hold between 50 and 100 metric tons of malt
• 3 beer styles will initially be brewed here—Fat Tire Amber Ale, 1554 Black Lager, and Ranger IPA—with more to come
RESOURCES:
photographs and illustration courtesy of new Belgium brewing company