Asheville in Focus
Asheville in Focus:
Ashvegas presents the news from Buncombe's boom town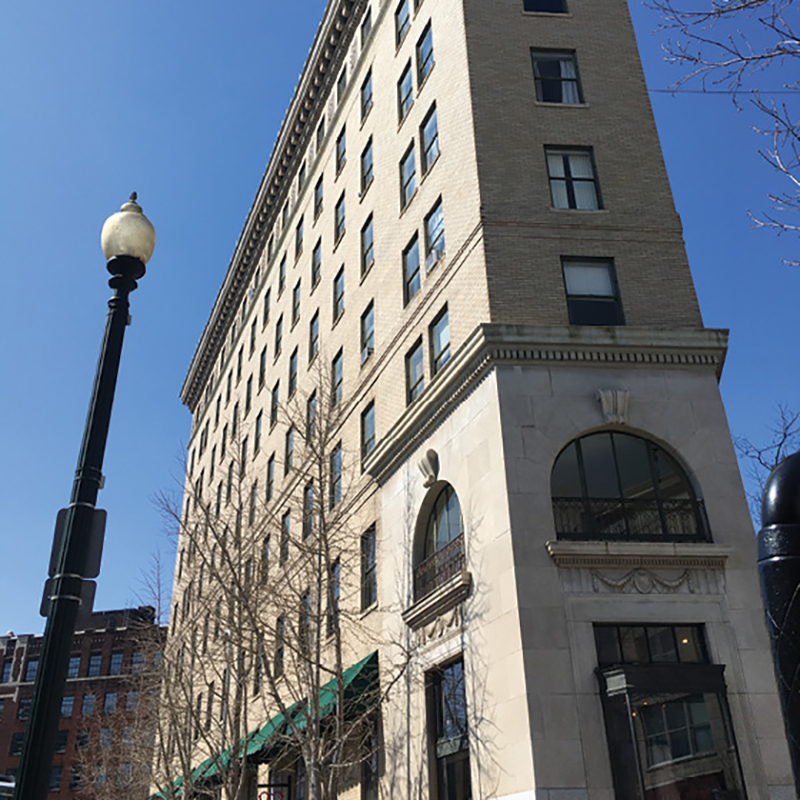 Debate over tourism impacts
The community-wide discussion regarding the impacts of a booming tourism trade on Asheville and Buncombe County reached a boiling point last year on two fronts. First, the Buncombe County Tourism Development Authority put a hold on how it spends a portion of the hotel room tax it collects and launched a process to consider changes. Look for action on possible changes later this spring. Second, Asheville City Council last fall adopted a one-year moratorium on new hotel construction projects. That didn't affect hotel projects that previously received approval, including the one everyone's watching—the remodeling of the iconic Flatiron Building into a boutique hotel.
Airport expansion takes off
The Asheville Regional Airport has seen remarkable growth—serving 1.6 million passengers in 2019, a 43 percent leap over the prior year—making it one of the fastest-expanding small airports in the country. Allegiant Air has powered much of that expansion by steadily increasing its Asheville presence. The low-cost carrier already features direct routes from here to Baltimore, Denver, New York City, and several destinations in Florida, and this spring it will add Boston, Chicago, Houston, and Austin, Texas. Check flyavl.com for the latest news.
New name for entertainment hub
The Asheville Civic Center, which draws tens of thousands of visitors each year with an array of events, from flashy concerts to big sporting events, has a new name that took effect January 1. Previously the US Cellular Center, it is now Harrah's Cherokee Center-Asheville. (The change doesn't bring any gambling action to the center, but the casino company, in concert with the Eastern Band of Cherokee Indians, is moving into a huge new business venture this year—sports betting at its Cherokee and Murphy casino locations.) A major new focus for the city-owned center is to build community support for multimillion-dollar renovations to the building's 2,200-seat Thomas Wolfe Auditorium, which celebrates its 80th anniversary this year.
Highway construction on I-26
Construction on Interstate 26 through Asheville and south to Hendersonville will command our attention this year and likely for the decade to come. The work started late last year on a $534 million plan to widen the interstate from Brevard Road to US 25, and from US 25 to its interchange with US 64. One of the most complicated pieces of the widening will include replacement of the Blue Ridge Parkway bridge over the interstate near the Long Shoals Road exit. To help keep motorists moving, cameras installed along the interstate's length will feed into a brand new NC Department of Transportation traffic management center, where staff will monitor real-time traffic conditions.
Find the latest, greatest Asheville news daily at our online sister publication Ashvegas (ashvegas.com).