Artistic Pursuit
Artistic Pursuit:
Florence Young Thomas laid the foundation for visual artists in Ashe County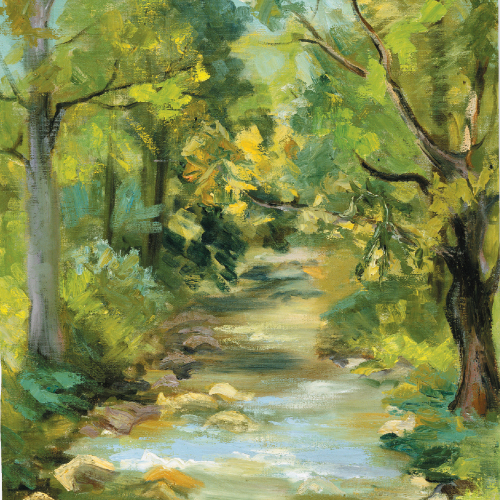 She is considered one of the great High Country artists, delightfully prolific and everlastingly influential. Florence Young Thomas not only devoted her life to the study and teaching of art, at her death in 2007, she made sure this legacy would carry on. Today, the Florence Thomas Art School in West Jefferson continues to provide a place for teaching fine art and heritage crafts.
Born in 1909 on an Ashe County farm, Thomas spent most of her 98 years close to the large farm where she lived with her husband, Paul, (though she did study elsewhere, most notably at the Philadelphia School of Design and with Carolyn Wyeth at Chadds Ford, Pennsylvania). For a time, she taught painting in the basement of her house, and in the early 1970s she helped found the Blue Ridge Art Clan, bringing in teachers from elsewhere and giving artists a forum for critiquing their work.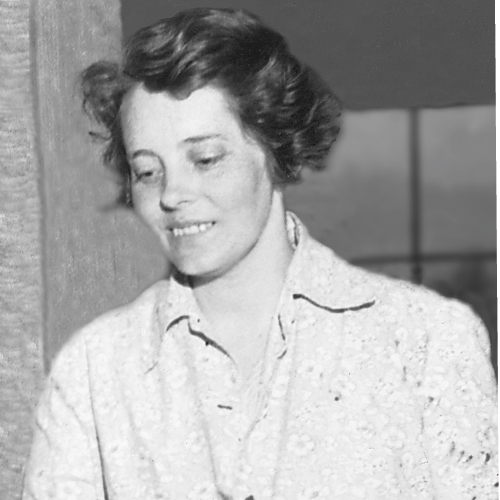 Thomas was known as a soft-spoken woman who enjoyed sharing her love of creativity with others. Her paintings capture the whimsical reality of mountain life, using a combination of Impressionism and realism. In many ways, her works represent an artistic version of comfort food—invitingly homey, thought-provoking images of farms and barns, hayricks, flowers, sheep on a hillside, and chickens in the barnyard.
"I don't put much detail in my paintings," Thomas once said, "because if you tell everything you know about something and just load it with detail, it's like a person that gossips and talks too much, you don't allow the viewer to enter the picture."
Florence Thomas did more than draw viewers into her paintings. Through her legacy, the Florence Thomas Art School and Gallery continues to provide a working center for artists of all disciplines. Ongoing workshops are held in a myriad of art forms, from traditional landscape and still life painting to indigo dying to beginning basketry. Each month, the school hosts a First Friday event, and on the second Friday, a gallery crawl is held in conjunction with other area galleries. There are also occasional Spontaneous Art Happenings that include shows, symposiums, and art demonstrations in various media. All support Thomas' original goal of providing a place where creative thought and artistic expression is nurtured and appreciated.     
---
Florence Thomas Art School & Gallery
10 S. Jefferson Ave.
West Jefferson
(336) 846-3827
www.florenceartschool.org