All the Buzz
All the Buzz:
An international honey contest leads to sweet victory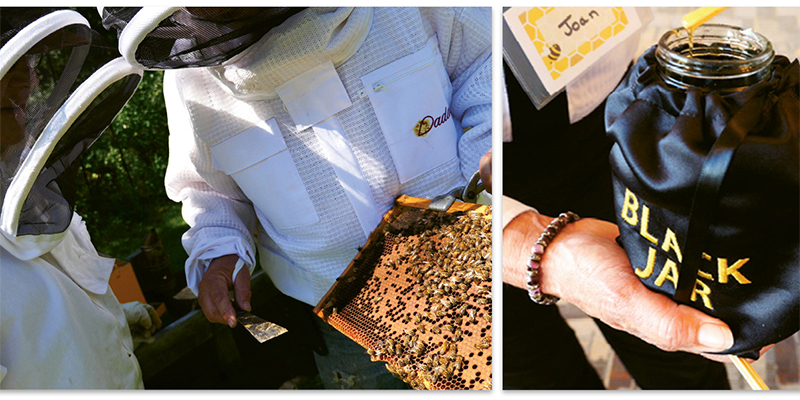 This June, beekeepers and enthusiasts will gather in downtown Asheville to celebrate nature's nectar. Hosted by the Asheville-based nonprofit Center for Honey Bee Research, the Black Jar Honey Contest showcases honey from across the globe.
The world's only international competition devoted to honey, the contest is judged on flavor and quality in a blind tasting, and showcases entries from about 40 countries. Through it all, the contest's message remains the same: the bees need our help. "This creates a platform for stressing positive, feel-good kind of things, and still stresses the need for bees and that they're in trouble," says Carl Chesick, the research center's director.
Judges will narrow the hundreds of entries down to 30 jars for the finale on June 13 at the Renaissance Asheville Hotel, where a panel of celebrity judges will score each jar for a grand prize of $3,000. Guests are invited to enjoy a cocktail hour, honey samples, and hors d'oeuvres as they await the announcement of the winning honey. Just as sweet? Ticket sales benefit the Center's efforts to save the honeybee.
Black Jar Honey Contest
Renaissance Asheville Hotel
June 13 | 5:30-8:30 p.m. | $25
centerforhoneybeeresearch.org