Adventure Time
Adventure Time:
Asheville's Mountain Sports Festival takes a fresh approach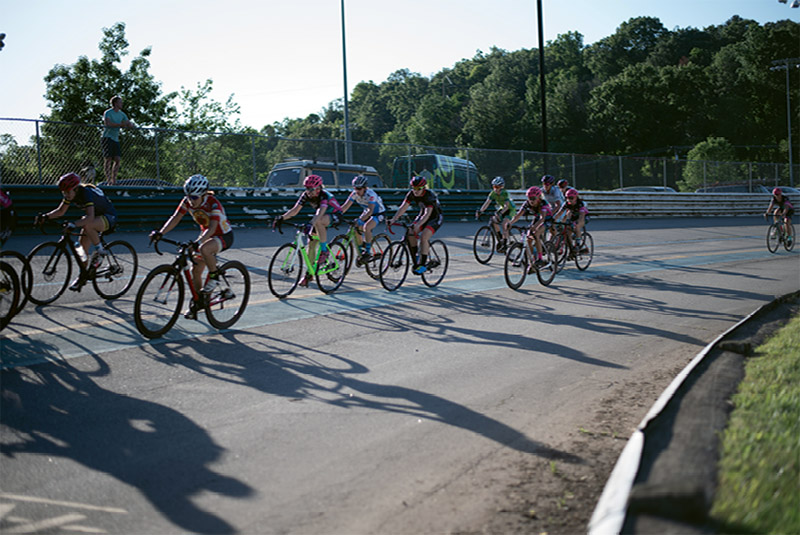 Now in its 18th year, the Mountain Sports Festival returns on Memorial Day weekend to highlight music, community, and activities accessible to all. At the center of the action is Carrier Park, along the banks of the French Broad River in West Asheville, where outdoor gear enthusiasts can talk shop with local makers, children can unwind in the Kids Zone, and live music, food, and craft beer will round out fun-filled days. Musical headliners include Josh Phillips Big Band on Friday and funk fusion outfit Eufórquestra on Saturday.
New this time around: A nearly one-stop shop for registration, which allows festivalgoers to sign up for special events, including a Festival Frenzy 5K, a Bellyak race down Hominy Creek, and an Urban Assault mountain bike ride through the streets of Asheville. The festival also has a new mission focused on providing access and community support for mountain sports and wellness for all ages and skill levels. With this initiative comes a new charitable fund for Streets to Peaks, which creates opportunities for outdoor adventures, including rock climbing and paddling, for youth with few chances to enjoy outdoor sports.
The organizers have a special tip for attendees to this increasingly popular event: Carpool or, better yet, ride a bicycle and get to Carrier via the city's greenway system. Asheville on Bikes will provide a bike corral—a most-fitting landing spot for this festival.
Mountain Sports Festival
May 25-27, event prices vary
Main location: Carrier Park, 220 Amboy Rd.
(828) 484-6545
www.mountainsportsfestival.com
RESOURCES:
Photographs courtesy of Mountain Sports Festival