Acting Out the Past
Acting Out the Past:
A new play spotlights a bracing piece of regional history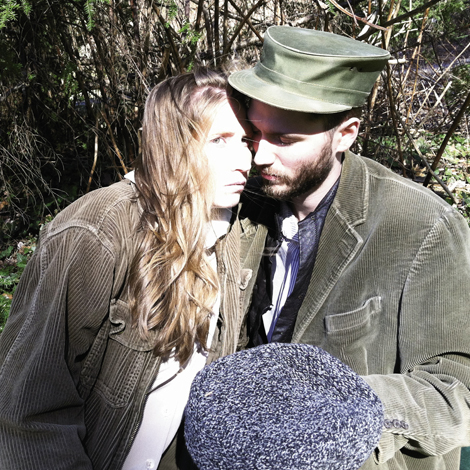 The high drama of the Civil War era in WNC, when neighbor fought neighbor and families were torn apart, is captured in Ghost Riders, a world premiere play debuting in June at the Parkway Playhouse in Burnsville.
Artistic Director Andrew Gall adapted the play from best-selling author Sharyn McCrumb's 2012 book by the same name. At the heart of the story are Keith and Malinda Blalock, a fiery young couple from Watauga County. When Keith joined the Confederate Army, Malinda cut her hair, dressed as a man, and enlisted by posing as Keith's younger brother. After being discharged mid-war, they became mountain outlaws and Unionist guerrilla fighters. "It's a ghost story and a romance," says Gall.
The show's opening performance on June 7 will be followed by a book-signing event with McCrumb, perhaps offering an opportunity to delve deeper into this historic story that played out so close to home.     
                                           
Ghost Riders
June 7-21
Parkway Playhouse
202 Green Mountain Dr., Burnsville
(828) 682-4285
parkwayplayhouse.com