50 Ways to Play
50 Ways to Play:
Adventure seekers, nature lovers, kids, adults, grandparents: We've got your ultimate guide to seasonal fun in the mountains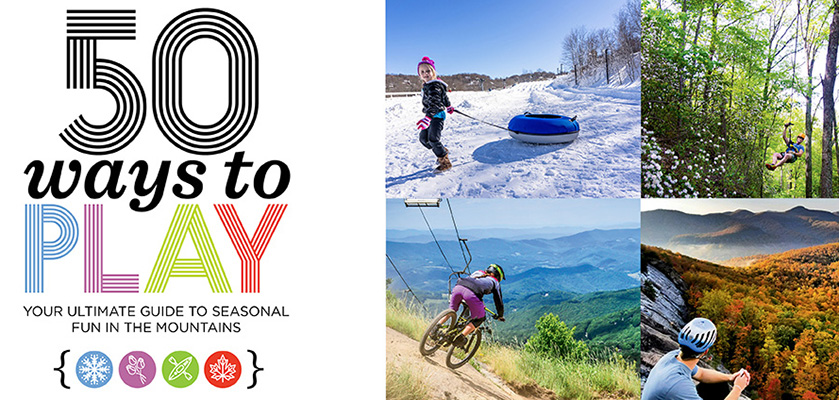 Consider it an insider's bucket list for the best experiences across the region—and we've organized it by season for optimum enjoyment.
Take the Challenge!: We dare you to try and do everything on our list, and can guarantee you'll find no shortage of fun in the process. Each time you tick off an activity, post it on social media and be sure to tag us with #wncmag.
Click the links below to find some of the best WNC has to offer ...