Cucumber-Basil Gimlet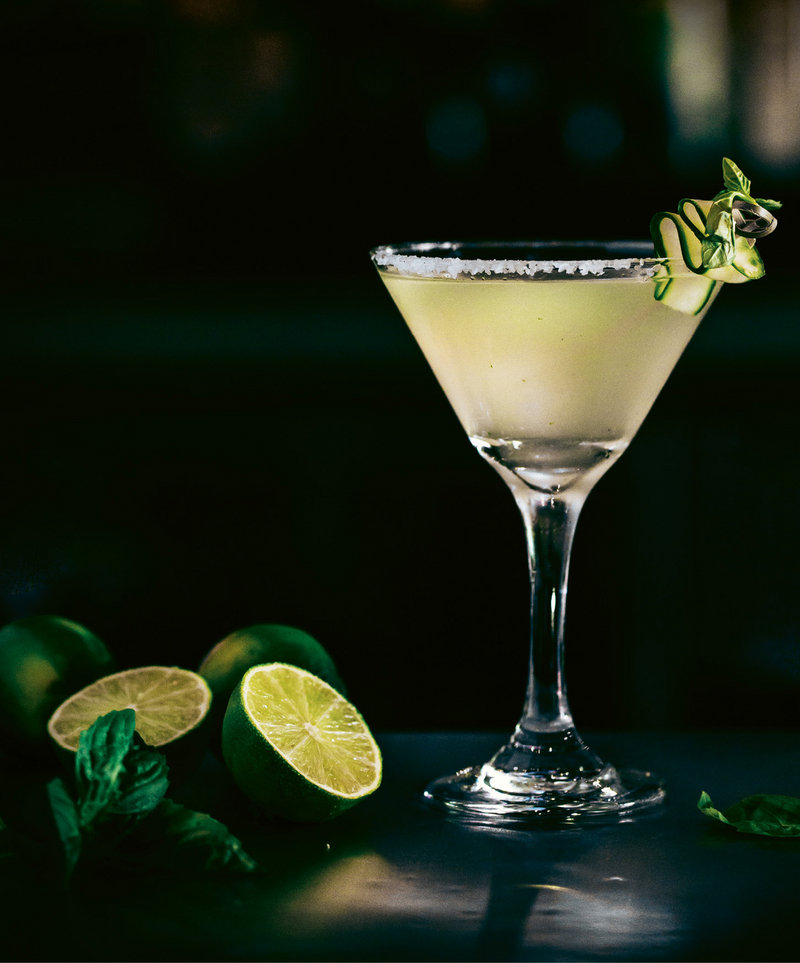 INGREDIENTS:
Courtesy of The Local (Yields one cocktail)
2 medium fresh basil leaves
2 slices English cucumber, chopped
1/4 tsp. sugar
3 oz. gin (Plymouth or Hendrix recommended)
1/2 lime
DIRECTIONS:
Chill a martini glass with ice and water. Add basil, cucumber, and sugar to a cocktail shaker and muddle. Add ice then gin to the shaker, squeeze in lime, and shake vigorously. Discard ice and water from martini glass and strain gimlet into the glass. Garnish with cucumber ribbon.