Creamy Cauliflower & Chickpea Soup
Creamy Cauliflower & Chickpea Soup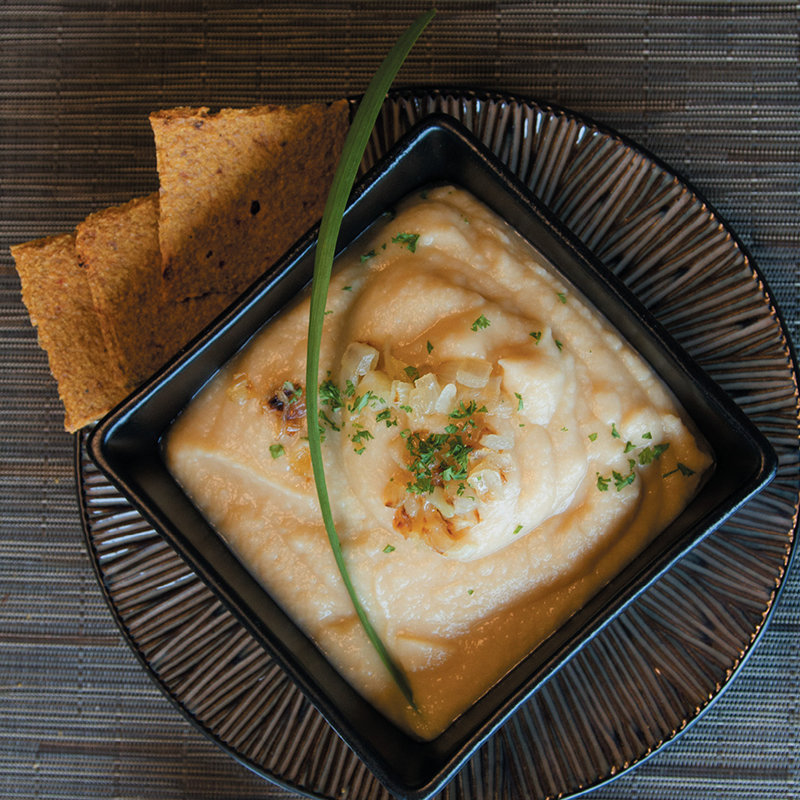 DESCRIPTION:
Ditch the cold and whip up a bowl of Lenore Baum's soothing soup
INGREDIENTS:
3 cups water
1 small head cauliflower
2-3 tsp. extra-virgin olive oil
1 small onion, diced small
1 pinch sea salt
1 15 oz. can chickpeas, drained & rinsed
3 Tbsp. sweet white miso
2 tsp. fresh parsley, minced (optional) 
DIRECTIONS:
In a large stock pot, bring water to a boil . Remove and discard the cauliflower's outer green leaves. Boil the whole cauliflower in the water until fork-tender, about 12 minutes. While the cauliflower is boiling, caramelize the onions. Heat oil in a nonstick skillet over medium-low heat. Add onions and a pinch of salt. Stirring occasionally, sauté onions until caramelized, about 15 to 20 minutes.
Remove cauliflower from the pot, reserving the liquid, and cut into pieces. Transfer to a blender or food processor, and add the chickpeas and miso. Process until smooth, then return to the pot with reserved liquid. Heat through for several minutes, stirring to marry the flavors. Serve garnished with caramelized onions and parsley.