Crab Apple Juice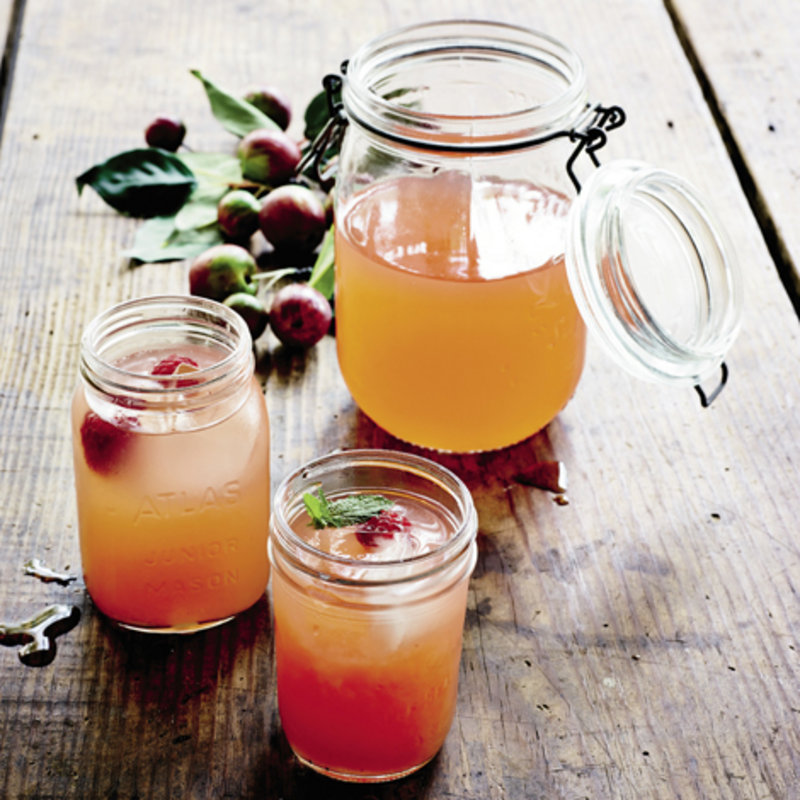 DESCRIPTION:
(Makes approx. 7 qts.) Prep time: 2 hours, plus canning
INGREDIENTS:
8–12 lbs. crab apples (1 gal.), halved & cored Filtered water Ascorbic acid, ¼ tsp. per qt. of juice (for canning) Sugar, 2–4 Tbs. per qt. of juice (optional, for canning)
DIRECTIONS:
1. Put the crab apples into a large nonreactive stockpot, and add water to cover the fruit by about a half inch. Bring the contents to a boil. 2. Reduce heat and simmer for 10 minutes, stirring and mashing the fruit as it cooks. Stir occasionally to avoid sticking, and skim off any foam. 3. Line a large colander with two layers of cheesecloth that have been dampened with filtered water. Set the colander over a large bowl, making sure that the colander sits well above the bottom of the bowl so the juice can flow freely. 4. Slowly pour the hot crab apple liquid into the cheesecloth-lined colander. 5. Leave the juice to strain for one hour or more. Do not squeeze or force the crab apples through the cheesecloth, or the juice will become cloudy. The juice can be used immediately or preserved by canning (instructions available in the book).