Chocolate Coconut Silk Pie
Chocolate Coconut Silk Pie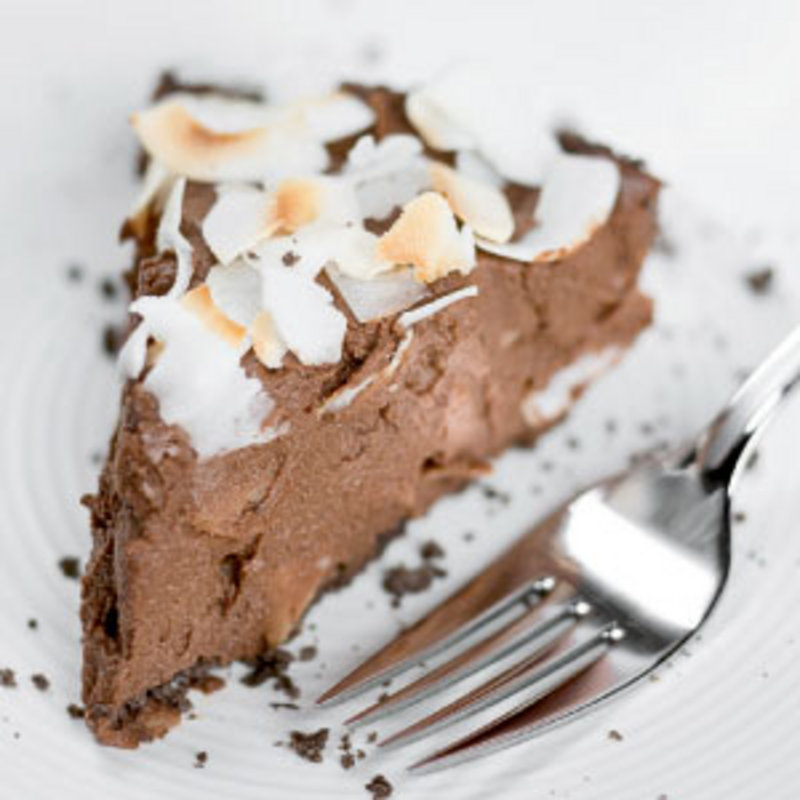 DESCRIPTION:
from Lulu's On Main | SYLVA Give your guests a new (or first) impression of tofu with this decadent, vegan treat
INGREDIENTS:
Crust 1/4 stick vegan margarine 1½ cups ground Oreo cookie crumbs 1/2 cup turbinado sugar Filling 24 oz. silken firm tofu 1/2 cup powdered sugar 2 tsp. coconut extract 2 cups vegan chocolate chips 1/2 stick vegan margarine 1 cup unsweetened coconut flakes
DIRECTIONS:
Crust Melt margarine and mix with crumbs and sugar. Press into pie pan. Editor's Note: To avoid the hydrogenated oils in Oreo cookies, most organic grocers carry cookie vegan pie crusts. Filling Run tofu in food processor until creamy. Add sugar and mix. Add extract and mix. In a saucepan, melt chocolate chips with margarine, add to tofu mixture, and blend well. Add coconut flakes and mix. Pour into pie shell and sprinkle top with coconut flakes. Refrigerate for an hour before serving.