Birdseed Cookies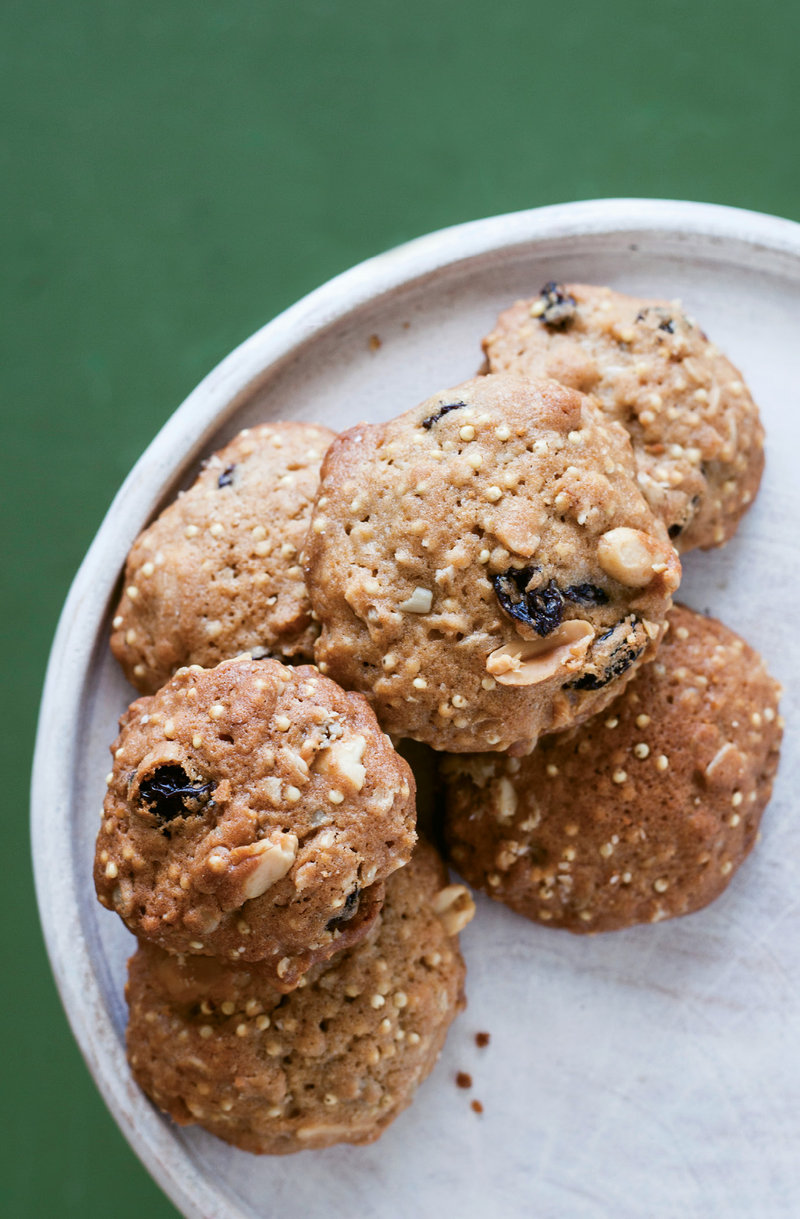 INGREDIENTS:
3/4 cup rolled oats
1/2 cup millet
1½ cups all-purpose flour
1/2 tsp. baking soda
1/2 tsp. baking powder
1/2 tsp. sea salt
1/2 tsp. nutmeg
1 cup light brown sugar
3/4 cup butter, room temperature
2 tsp. vanilla extract
2 eggs
1 cup salted & roasted peanuts
1/2 cup raisins
1/3 cup salted & roasted sunflower seeds
DIRECTIONS:
Preheat the oven to 300°F. Spread rolled oats and millet over a rimmed baking sheet. Toast in the oven for 10-15 minutes, until fragrant and slightly browned. Set aside to cool. Turn off oven.
In a medium mixing bowl, sift together the flour, baking soda, baking powder, salt, and nutmeg. Set aside. In a large bowl, using an electric mixer on medium speed, beat together the brown sugar, butter, vanilla, and eggs until pale and creamy, around three to four minutes. With the mixer on low, beat in the flour mixture just until fully combined. Stir in the toasted oats and millet, and the peanuts, raisins, and sunflower seeds.
Heat the oven to 350°F. Line two rimmed baking sheets with silicone mats or parchment paper. Scoop one tablespoon of batter for each cookie and place on the baking sheet, spacing cookies one inch apart. Bake for 20 minutes, or until lightly browned, rotating baking sheets halfway through bake time. Let the cookies cool for 10 minutes on the baking sheets, then transfer to cooling racks to cool completely.