Bacon Apple Bourbon Pie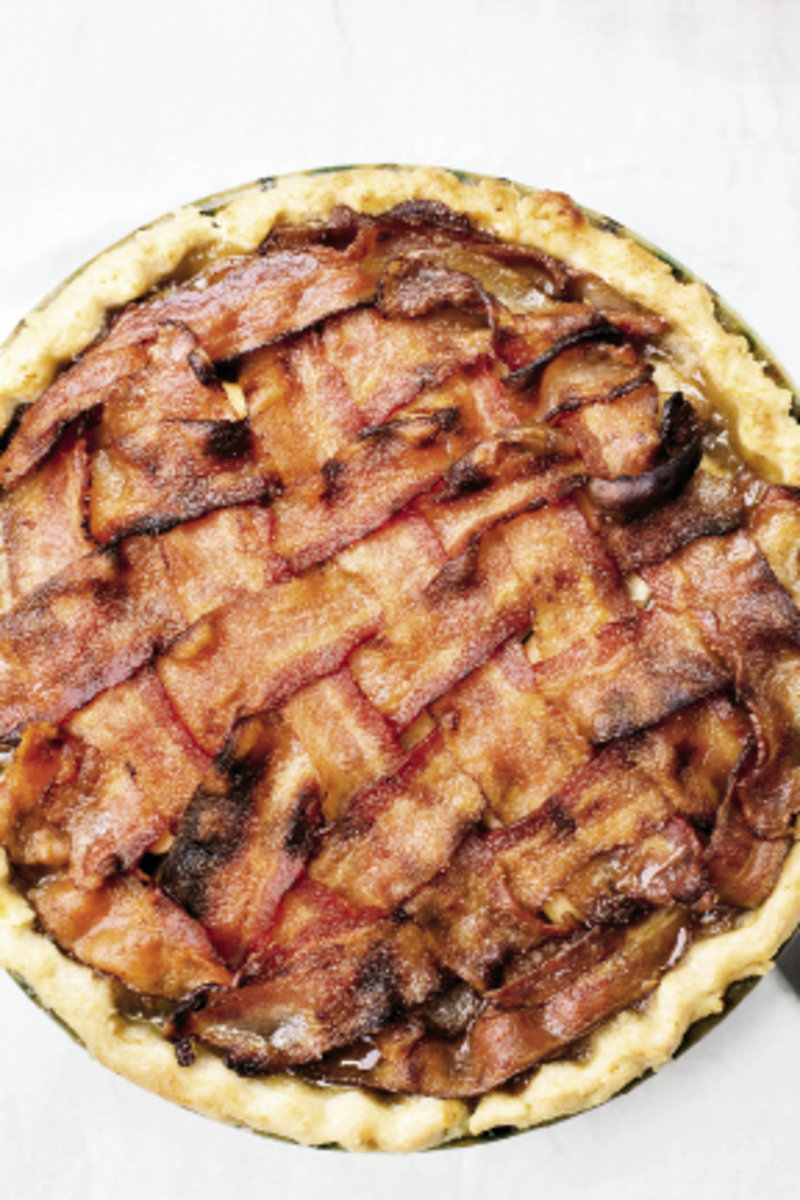 INGREDIENTS:
Unbaked pie crust 7 cups (about 3 lbs.) sweet & tart apples, peeled & sliced 1/2 cup sugar 1 Tbs. flour 3 Tbs. bourbon 12 slices lean bacon  
DIRECTIONS:
Place pie crust in nine-inch pie pan, crimp edges to decorate, and chill in refrigerator. In a bowl, toss apples with sugar. In a large pan over medium heat, cook apples for about five minutes until just barely soft and beginning to release juices. Remove apples with slotted spoon. Add bourbon to juices and continue cooking. Reduce juice to about a third cup, then toss with apples. Sprinkle flour over apple mixture, stir, and set aside. In frying pan, cook bacon strips until some of the fat is released, but don't brown. Keep strips flat and drain on paper towels. Preheat oven to 400°F. Fill crust with apples, and then weave bacon strips like a lattice crust. Cut strips at the inside rim of pie crust. Bake for 15 minutes. If the crust or bacon begins to brown, loosely cover with foil. Reduce heat to 375°F and continue baking for 30 minutes, until filling bubbles.