Aunt Mae's Turtle Bog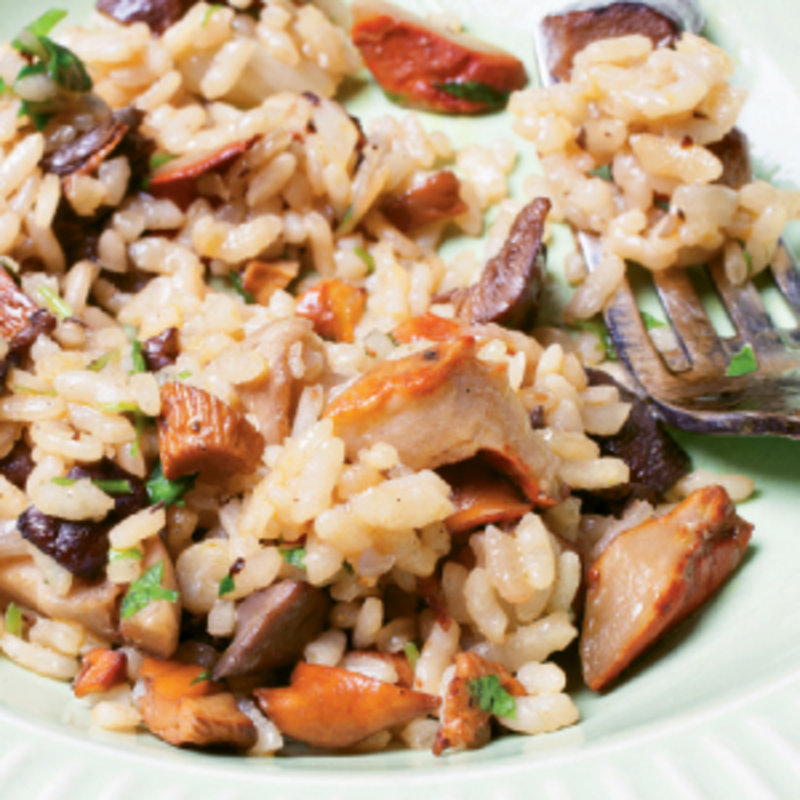 INGREDIENTS:
3 lbs. mixed turtle meat (or dark poultry), chopped into one- to two-inch pieces Sea salt & black pepper, to taste 4 Tbs. butter 1/2 lb. smoked sausage, sliced diagonally into one-inch rounds 1 large onion, chopped 2 cups Anson Mills Carolina Gold rice 3 cups water 3 cups broth (vegetable or poultry) 2 tsp. fresh thyme 2 tsp. fresh oregano 1/2 tsp. black pepper 1/2 tsp. cayenne 1/2 tsp. red pepper flakes 1 bay leaf  
DIRECTIONS:
Lightly season turtle meat with salt and pepper. In a six-quart pan over medium-high heat, melt one tablespoon butter until almost brown. Add turtle in small batches and brown on two sides, adding remaining butter as needed. Remove meat and set aside in bowl. Reduce heat to medium, and add sausage in batches, cooking until edges are browned. Remove and reserve with turtle. Place onion in pot, and sauté until clear. Add rice and sauté, stirring for about five minutes until golden. Remove and reserve in bowl. Deglaze pot with water, and add turtle meat and sausage. Stir in thyme, oregano, black pepper, cayenne, red pepper flakes, and bay leaf, and boil for five minutes. Reduce heat and simmer for an hour, or until meat is tender. Add rice-onion mixture, and season with sea salt to taste. Return to a boil for one minute, then reduce to a low simmer for 20 to 30 minutes, until rice is tender. Serve warm.