Annie Harmon's Prize-Winning Mountain Plain Corn bread
Annie Harmon's Prize-Winning Mountain Plain Corn bread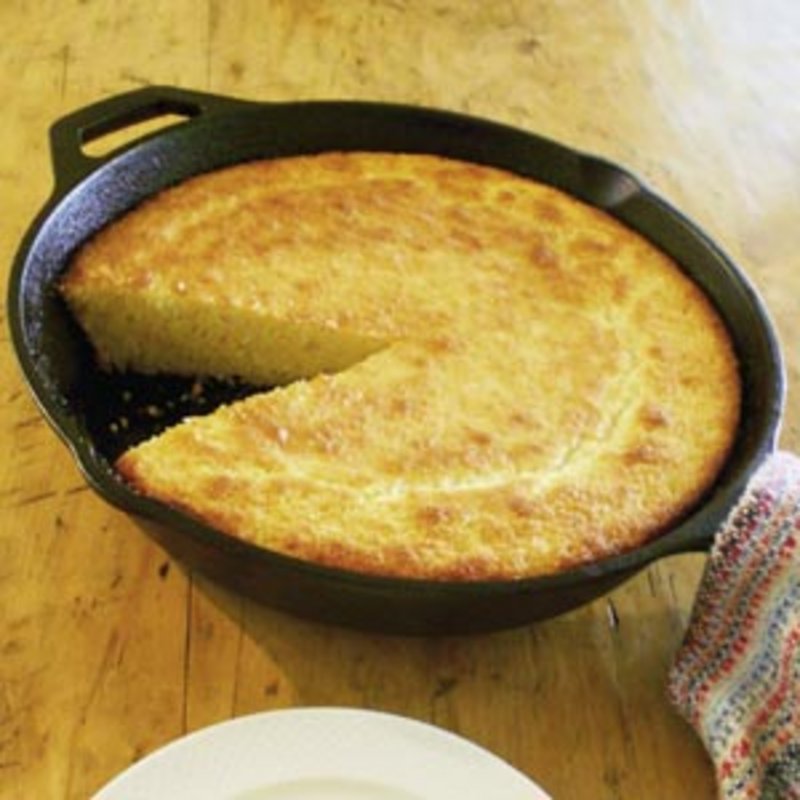 INGREDIENTS:
1 cup Old Hampton Store white stone-ground cornmeal
1 cup Pillsbury bread flour
1/2 cup sugar
4 tsp. baking powder
1/2 tsp. salt
1 cup milk
2 eggs
1/4 cup vegetable oil
8 Tbs. butter
DIRECTIONS:
Preheat oven to 425°F. Sift together cornmeal, bread flour, sugar, baking powder, and salt. In a large bowl, whisk milk, eggs, and oil. Stir the dry ingredients into the wet mixture until just moistened and set aside. In the oven, melt butter in a nine-inch cast iron skillet. Remove the pan and, working quickly, swirl to coat with melted butter; then spread batter in the hot pan. Return pan to oven and bake for 20 to 25 minutes, until golden brown. Let cool for 15 minutes before serving.