Last Band Standing 2011 FINALISTS!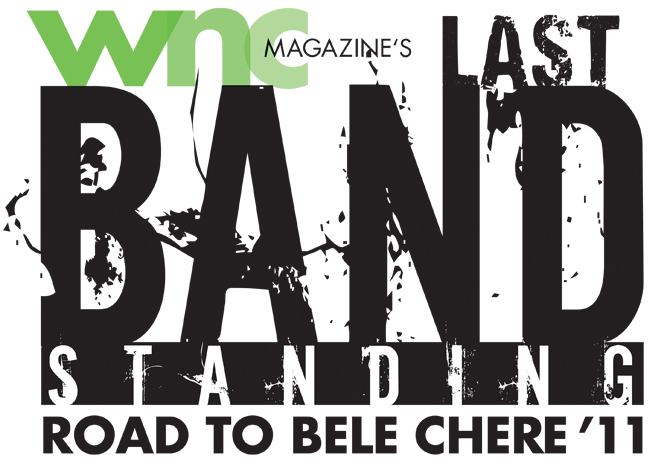 After over 15,000 votes from music fans, five local acts will play a concert at The Orange Peel on June 30 at 7 p.m. The winner will kick off Bele Chere at 4:30 p.m. on the Haywood Street Stage in Downtown Asheville.
---
---
Results of online voting will be combined with overall quality of music and crowd appeal at the Last Band Standing concert to determine the winner. In addition to opening Bele Chere, the winner will also get studio time at Echo Mountain Studios, an interview on Local Edge Radio , and a session with a professional photographer.
$1 of each ticket purchased for the Last Band Standing: Road to Bele Chere '11 concert will be donated to LEAF in Schools & Streets , a program designed to reach children and adults of different socio-economic backgrounds in the Asheville area and Western NC. Participating youth gain self-esteem and cultural awareness while experiencing multiple interactions with performing artists, being a performer on stage, and a festival adventure.
Bele Chere is the largest free street music festival in the southeast. Last Band Standing: Road to Bele Chere '11 is produced by WNC magazine through a partnership with the City of Asheville and the Bele Chere Board of Directors. Other sponsors include The Orange Peel and Clear Channel Asheville.
Video from last year's concert: http://www.wncmagazine.com/video/last_band_standing_road_to_bele_chere_10
Photos from last year's concert:
http://www.wncmagazine.com/photogallery/last_band_standing_road_to_bele_chere_10
Photostrips from last year's concert:
http://www.wncmagazine.com/photogallery/last_band_standing_photo_booth